Post Views
= 8643
Companies have long used competition and reward as powerful motivators to direct buyer behaviour. Just look at the prevalence of customer loyalty points programmes. Gradually, this technique of applying elements of game playing into non-game activities—known as gamification—has crept its way into executive education courses as well.
Why gamify executive education? Because doing so has been found in certain instances to improve problem-solving, collaboration and knowledge retention. In a recent survey of more than 400 corporate learning professionals, nearly one in five respondents reported using gamification as a learning modality in their organisation's training programmes.
Simulation and strategy games for aspiring managers
Business simulation games have become a common tool for helping high potentials and early-career professionals get a first-hand feeling for what it's really like to be the big boss. Here are a few examples of game-based activities you can find in exec-ed classrooms today:
How will gamification impact exec-ed classrooms of the future?
Is gamification just a trend in training, or can we expect to see games become a standard tool in the executive-education instructor's toolbox? Clark Callahan, Executive Director of Tuck Executive Education at Dartmouth, believes games and simulations, as part of a long-term trend of "learning by doing", are here to stay—because they work.
"I think of gamification as a facet of a broad (and positive) evolution in executive education – toward being more interactive, action-based and practical," says Callahan. He also points out how well gamification meshes with emerging online exec-ed offerings: "We are incorporating short game-like exercises in our digital learning offerings. For example, we are integrating virtual role plays, and short game-like exercises in a digital certificate program for early stage leaders in emerging markets – a collaboration with MIT and Columbia."
Let the games begin
To get a taste of gamified executive education, keep an eye out for programme descriptions that mention simulations or specifically reference games. Here are a couple examples from the Executive-Education Navigator to inspire you to get in the game:
—
About the author:
Laura Montgomery is an independent higher-education consultant. This article was originally published on The Economist, Executive Education Navigator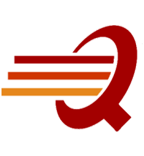 Irene Becker, Just Coach It | The 3Q Leadership Edge
Helping smart people achieve breakthrough results in uncertain/turbulent times
Email:  irene@justcoachit.com  (416-671-4726)  Skype: beckerirene
Irene's assistant, Drew Jones, drew@justcoachit.com (416-737-5075)
http://justcoachit.com/blog/wp-content/uploads/2016/05/Version-One.png
0
0
Irene Becker
http://justcoachit.com/blog/wp-content/uploads/2016/05/Version-One.png
Irene Becker
2017-08-23 13:47:14
2017-08-23 13:47:14
Gamification of Executive Education