Post Views
= 17340
Practical Leadership Advice for New Managers
By Guest Blogger, Ben Russel
3Q Leadership™ Blog- 54,000+ Social Media Followers & Growing!
Coaching, Consulting & Keynotes for a Better, Stronger Future 
Not everyone is a natural born leader. Many new managers may fear taking a leadership role. These fears may be based on such things as bashfulness or a blatant fear of failure. People may fear being humiliated in public, not having all of the answers, making the wrong decisions, or being seen as a fraud by their peers. While these fears are very real, there are ways of overcoming these fears and being a more confident and successful leader.
Recognize the Fear and What You Believe You Are Afraid of According to experts at Solid Essay, the first step in overcoming your fear of being a leader is to ask yourself what it is you are really afraid of. Are you afraid of making the wrong decision? Are you afraid you are going to be critiqued or judged? Are you afraid of being humiliated? Recognizing what fear is holding you back will help you focus in on that fear and find a way to overcome it. If you are afraid that you are not going to have all of the answers, understand that no one has all of the answers, but leaders know how to find the answers or how to find others that have the answer they require. Don't be afraid to admit, even to a large group, that you do not have the answer to that particular question, but that you will get back to them with an answer as soon as possible, and then make sure you follow up with getting the individual or the group the answer they were looking for.
Find Peers That You Can Confide in and Who Will Truly Support You 
No leader leads alone. Every leader has either one, or several peers that they can confide in and bounce their ideas, concerns, and strategic visions off of. These leaders have to trust that their peers will be genuine with them, speaking up when an idea may need another look, or supporting them when a tough decision that maybe unpopular is made. That leader must provide the same in return when a peer comes to them with the same need.
Speak Truthfully in a Positive Way and Encourage Others to do so As Well
An organization that lacks a truthful leader will most likely not have truthful members and this could lead to the ultimate failure of, not only the leader, but also the entire organization as a whole. The leader must truthfully and respectfully share as much information as possible with an organization, and must encourage the organization to do the same. A leader, afraid to speak or hear the truth, is a cowardly leader who will deny the boat is sinking, even as it fills with water. Open and honest communication is a must for the success of any leader.
Don't Be Afraid to Fail
Sometimes being a leader means making a difficult decision without having all of the facts and a call needs to be made quickly. It is in these moments that leaders must be willing to fail, and then take the blame if they ultimately do fail. Making a decision that fails does not make one a failure, being afraid to make a decision at all is what leads to failure. If a decision is made that does not work, the leader can stand with his/her head held high and say they made the best decision at the time with the information they had at the time. Being able to bounce back from this wrong decision is what will make one a great leader.
Understand that Everyone Makes Mistakes
No leader is flawless and no leader will ever be able to make decisions that satisfy everyone within an organization. As a leader, we have to admit that we will make mistakes, our decisions will come under scrutiny, and we may upset some individuals along the way. The key to overcoming this obstacle is to do everything with integrity. If you make your decisions based on what is best for the overall organization objective and your decision can withstand the scrutiny of the light of day, then you have done the best that you can as a leader and you have done so with integrity.
 
Leadership is not an easy task. It could be something as simple as leading a group of classmates in a group project, to running an entire nation. Each person in a leadership position has fears and obstacles that they must overcome in order to lead, as fear is a natural human response. It is identifying what we fear as leaders, and facing those fears head on that will allow us to overcome those fears. If we lead with integrity, honesty, and make our decisions with the best information available at the time, and take responsibility for any shortcomings, then we will be individuals who can lead from the front and in the daylight, rather than from the back and in the shadows.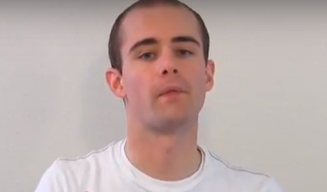 Author bio: At Solid Essay Ben Russel provides writing guides for college students on how to write essays, research papers and theses.
His guide on how to write a thesis for a research paper is very popular among US and UK students.
More for New Managers?  You Betcha!
Surviving Friendly Fire
Motivating People Beyond Money by Chris Atkinson
The Ultimate How To Post
7 Ways to Inspire, Engage and Enable Your Greatest Potential
3 Ways to Build Great Leadership Communication
The Essentialist Leader
Best Self, Best Work, Best Life-10 Minute Self Test
Do you want to get motivated and inspired?  Transform a people-centric leadership, business development, communication or career challenge into an advantage?  Build sticky coaching, training and mentoring initiatives?  We are here to help you lead, communicate and succeed forward in disruptive times;  face to face, by telephone, skype or video conferencing.  Tel:  416-671-4726  skype: Beckerirene

Coaching, Consulting & Keynotes for a Better, Stronger Future
https://justcoachit.com/blog/wp-content/uploads/2016/01/Ben-Russel-Guest-Post.jpg
241
362
Irene Becker
http://justcoachit.com/blog/wp-content/uploads/2016/05/Version-One.png
Irene Becker
2016-01-20 15:28:34
2016-09-27 16:22:04
New Managers: 5 Ways To Overcome Your Leadership Fear