Post Views
= 1201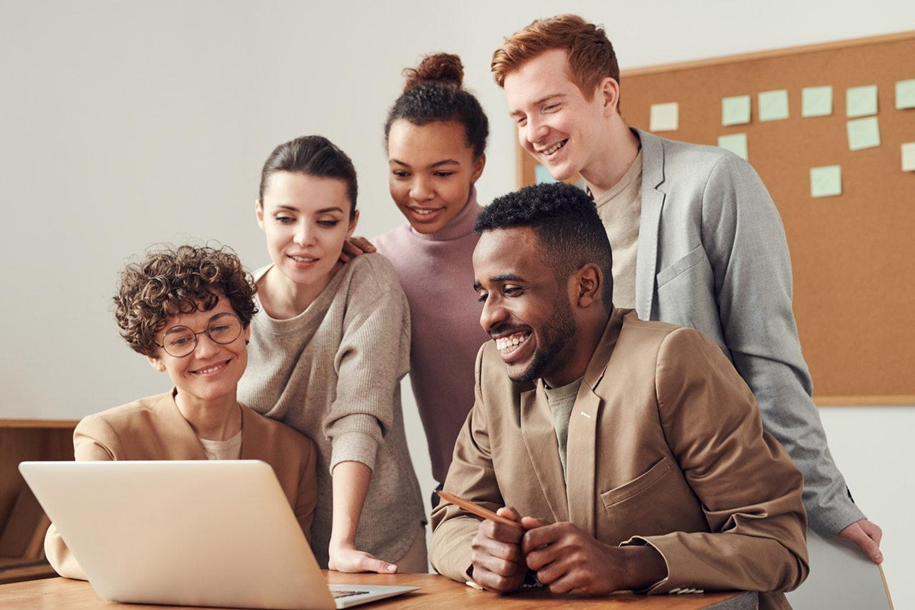 Employees are the core part of every team, and they are essential to survive in such a competitive market. Thus as an employer, you should have a quality team to stay with you to progress more. Your employee retention strategy should be robust, which leads to employee satisfaction. An open mind and prioritizing your employees is crucial for the success of any business.
Employee engagement is an emotional commitment the employee builds with the organization. When employees feel involved, they care about the company and put in their best work to achieve the company's goals. Their primary objective is to bestow to the company's success. Besides employee engagement, this generation of employees also expects organizations and future employers to provide them with the ability to work remotely. Organisations need to be ready to integrate technologically connected employees and virtual workers and be prepared that their future dream-talents will be positioned outside city or country boundaries. Developing a distinct employer brand and fostering a strong culture to attract talent and retain them is critical. This may not be easy but is manageable with the right approach.
Wondering how to win the employee retention conflict? How to keep from losing your employees in a competitive job market? To keep your employees retained and satisfied, consider trying these employee retention strategies:
1. Communicate job duties and expectations: When employees feel that they don't grasp the essence of their job duties, company policies, and the performance metrics by which employers will evaluate them, it can prove tremendously frustrating and damage morale to the point that employees may be tempted to look for employment elsewhere. It is best to share important information with your employees regarding pay-raise schemes, duties as per job description, and relevant policies.
2. Put culture first: Workplace culture impacts retention. A recent study revealed that 72% of workers cited corporate culture as a factor influencing their decision to work at a given company. Another survey observed that at least one-third of job seekers would pass up the perfect job if the corporate culture were a bad fit. Starting a meeting with a prospective with a question about company culture, hiring policies, or employee retention reflects its importance. A few of the significant employee satisfaction drivers are high-quality senior leadership, a clear mission, and career opportunities.
3. Get your employer brand right: Ensuring your organization's online footprints tell a story is the first step in building an employer's employer even before candidates apply. Building a reputation is essential in addition to amping up your website and social media networks. Employer branding is the process of influencing and managing the company amongst job seekers and critical stakeholders. It should define the company's values and describe your employee value proposition to potential and current employees.
4. Update your benefits package: Health and other benefits are a top priority in employees' decisions to stay in a particular job. Most HR professionals use these benefits as a strategic tool to retain employees and recruit talent. Employee benefits also include a healthy work-life balance. New age employees look for flexible timings and work from home options to achieve a better work-life balance.
5. Encourage position transfers within the company: Another wise move to retain and satisfy employees efficiently is to discuss their end goals and their satisfaction in their current roles. It is also essential to encourage them to look into other departments if they're not they're Some companies are implementing this idea into their policies and procedures, so employees can quickly look at their handbook and find out if this is an option.
6. Ask for feedback: An assured and successful way to know the employees better is to ask them. Avoid assuming or guessing how satisfied they are with their work or department. Implement anonymous employee surveys, so they feel comfortable sharing qualitative feedback. Hold discussions where employees can provide their opinions, thoughts, and feelings about the company and improve.
The employee retention strategy of any company is a combination of various elements that makes way for employee satisfaction. Initiatives such as mediation programs, flexible work schedules, a positive work environment have the capability of making the work environment more attractive for challenged parents, excellent talents, and new generations. As an employer, you need to have an open mind and think of your employees as the essential elements for your business or organization's success. Adopt these techniques and stay consistent in your mission to win the war for talent.
Author Bio:
Kelly Barcelos
Kelly Barcelos is a progressive digital marketing manager specializing in HR and is responsible for leading Jobsoid's content and social media team. When Kelly is not building campaigns, she is busy creating content and preparing PR topics. She started with Jobsoid as a social media strategist and eventually took over the entire digital marketing team with her innovative approach and technical expertise.
http://justcoachit.com/blog/wp-content/uploads/2016/05/Version-One.png
0
0
Irene Becker
http://justcoachit.com/blog/wp-content/uploads/2016/05/Version-One.png
Irene Becker
2021-03-16 09:12:04
2021-03-16 09:12:10
How Employee Retention Can Help You Win the War for Talent