Business and Sales Development At The Speed Of Change The 3Q Edge™ |  Insights and Tips
 © Irene Becker, Just Coach It-The 3Q Edge™  | (IQ-EQ-SQ) Reach-Resonance-Results
Building 3Q Skills That GROW At The Speed Of Change Is My Commitment To A Better Future
3Q Leadership™ Blog- 27,000+ Social Media Followers & Growing!  [google-translator]
"Thank you Irene for great sessions.  I recommend 3Q Leadership for Business Development-Brilliant!" Donya Germain, Director of Consumer Research ACCE International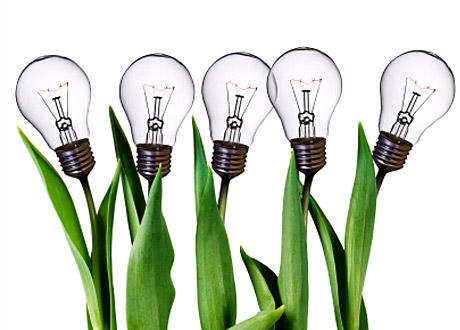 The Business/Sales Development Playbook Has Changed.  While sales and business development still revolve around the three P's (Planning – Process – People) the arena in which we work has changed dramatically.  Yes, you still need to hunt, gather (info), plant and harvest, but the way you farm and harvest is different because challenges, erratic changes, opportunities, failures are the new reality.
Learning to adapt, innovate, build your 3Q Edge™ is critical to business/sales development and the engagement and retention of a healthy, empowered workforce. Client retention, development of new product/service lines, new strategic alliances, stronger communities of purpose depend upon your ability to optimize strengths while transforming challenges into 3Q Skills and solutions that can take you forward. Doing so means refusing to be daunted by what is, because you recognize that you have the ability to create, develop what can be.
[pullquote align="left|center|right" textalign="left|center|right" width="30%"] "Irene is a nearly unstoppable force for the Human Side of Business. Her 3Q and REACH™ models are nothing short of brilliant." Ted Coine, Co-CEO Switch & Shift[/pullquote]

3Q Edge™ Recap: A counter-intuitive and critical coaching/training/mentoring focus that has helped my clients USE strengths AND changes, challenges, even failures to optimize three critical areas:
Q1: IQ > Ideation, Focus, Strategic & Innovative Thought, Ability to Learn-Relearn | Intellectual Potential                                               
Q2: EQ > Emotional Intelligence, Self Awareness, Awareness of Others,
Relationship Management, Communication, Resiliency, Risk Tolerance | Emotional Potential


Q3: SQ > Values, Purpose, Integrity of Thought, Communication-Action | Intrinsic Motivators that drive Q1 & Q2 when the going gets tough!

REACH™ Recap:  A coaching/training/mentoring methodology that has helped my clients use strengths, changes, challenges, stressors, even failures to build their 3Q Edge™ while addressing specific leadership, communication, business development, sales development objectives and skills enhancement by
                                                Redirecting Focus
                                                Empowering Confidence and Engagement
                                                Actualizing Potential In High Stress, High Change Environments                                                               Communicating Effectively (socially, digitally, cross-generationally)
                                                Harvesting (and re-harvesting) Results
[pullquote align="left|center|right" textalign="left|center|right" width="30%"] "Sales has changed from a world of caveat emptor (buyer beware)  to caveat venditor." (seller beware-you are responsible!) Dan Pink, To Sell Is Human    [/pullquote]
The New Business Development And Sales Playbook Contains Three Important Steps That Align With 3Q:
1. Sustainability of Purpose:  A relationship that is right on the outside must be right on the inside first. Purpose = profit.  Purpose demands an alignment of authenticity, integrity,  values and objectives.  Who are YOU?  Who is YOUR company?  How do your value propositions align?  Sustainability of purpose demands alignment!
2.  The Right Goals/Commitment And Skills: A great sales person needs three things:  A goal/commitment to understand and meet the needs of others, and the skills development to make this commitment real. Business and sales development are not about YOU/YOUR company, rather they are about your clients, employees, colleagues,  prospects and constituents.  You can have the greatest product or service in the world, but if what you say, what your clients read does not open their ears, does not resonate with their heads and hearts, you will not get the engagement, traction and results you seek?  You can be the sharpest pencil in the pencil case, but what happens if you cannot develop engagement, collaboration with employees or colleagues?

3.  A 21st Century Definition of Business Development/Sales.  Business and sales development are about creating value for clients, employees, prospects, prospective strategic alliances, partners and constituents by developing communities of purpose; communities of shared values and objectives that drive reach, resonance and results! Learning how to communicate effectively, turn conflict into connection, refocus yourself and others when you hit a rut or wall is critical…and all are important 3Q skills.

The writing is on the walls of our lives, workplaces and organizations:  Change is not the problem, it is the solution.  Our ability to build resiliency, risk tolerance, adaptability while guarding the values and integrity that drive sustainability are the litmus test of a better present and future.   We can talk about change being difficult, we can deepen the neural pathway and make change impossible, or we can make a critical shift forward and embrace our ability to think, learn, communicate, collaborate, grow and LEAD forward.

Make the critical shift forward.  Is it time to get empowered by how YOU can optimize strengths while also using changes, challenges, stressors, even failures to build your 3Q Edge™?  Pie in the sky?  Think again.  My commitment to taking The 3Q Edge™ and REACH™ to as many people and organizations as possible is based on a decade of research, practical client experience and a personal and career journey that has taken me through the trenches from the mountain of success to the bottom of the abyss and back again.  I champion 3Q because our ability to lead forward, our ability to develop new ways of thinking, communicating, collaborating and succeeding is linchpin for success; the linchpin for building ME to WE cultures, organizations, collaboration in an age of rapid change, challenges, volatility and opportunity.  Carpe diem, make the critical shift forward!
More on 3Q Business and Sales Development?  You Betcha!
Back to Business Basics
From Now To How:  Building Social, Digital Cross Generational Communication/Leadership
Building The 3Q Leadership Skills You Need Now
The Linchpin To Your Company's Success | Switch and Shift TV Interview by Ted Coine
How To Build Your Communication Quotient
Seven Ways To Turn Conflict/Communication Problems Around
Constructive Discontent-Building A Key 3Q Life and Leadership Skill
Author Bio:  Irene Becker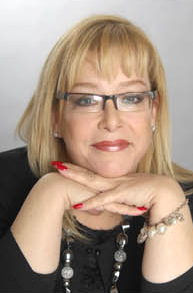 Executive Coach, Consultant, Trainer, Speaker and Writer, Irene is a trailblazer whose unique 3Q Edge™ model has helped forward-thinking people and organizations in Canada, USA and Europe develop communication, leadership and career skills that GROW at the speed of change and challenges.  First female CEO of a steel company in Canada, Irene has a track record of accomplishments in business and in the community at large. Passionate about the integrity of her work, Irene goes the distance for her clients face to face, by telephone, Skype or video conferencing
Are you ready to go from Now to HOW? Time to get re-inspired?
Build 3Q Skills That GROW At The Speed Of Change/Challenges?
Irene Becker |  Just Coach It -The 3Q Edge™ (IQ-EQ-SQ)
Coaching-Consulting-Training and Keynotes with a 3Q Edge™
I welcome the opportunity to discuss how I can be of service to you/your team! 
Call: (416) 671-4726 | Email irene@justcoachit.com  Skype: beckerirene