LIVE AND LEAD FORWARD>>CONNECT & CONTRIBUTE


The Coachable Moment by Irene Becker | A new post with smart cookies:) AND 13 BONUS Links!
Helping smart people and organizations communicate and lead forward smarter, faster and happier is what I do best  © Irene Becker | www.justcoachit.com | 3Q Leadership™ Blog
[google-translator]
 Days, months and years come and go. We spend little time savoring our most irreplaceable and important asset, our time.  We rush through our work, through our leisure time, through our relationships and even our most intimate moments.  It is easier to rush, easier to hurry, than to pause and ask ourselves basic human questions about what we are doing and why.
We all share the same basic human need for connection and contribution. Connection and contribution not only make us feel good, they help us do good.  Our ability to transform ME into WE, our ability to connect, collaborate and contribute is our greatest hope for the present and the future. It is the BIGGEST COOKIE in the cookie jar.In a world where ideas are the currency of success, our ability to connect and contribute, our ability to self empower and empower others will determine our ability to succeed.
Organizations will have to find new ways, better ways to develop empowerment, engagement, communication, collaboration. Individually and collectively it is our power to connect and contribute that can take us forward faster and happier.
What does all this mean? It means that in the midst of so much economic uncertainty, there is a primal and basic truth that remains.  Our individual and collective power rests on our ability to connect and contribute.  The ability to succeed lies in our acceptance of change as a metaphor for improvement and the current vortex of uncertainty and chaos as but a transformation point in our individual and collective history.
We all seek independence, but if in so doing we forget that we are interdependent we are destined for failure.  Our greatest power as individuals and organizations lies not in our ability to stand apart, but in our ability to connect and contribute. 
Connection and contribution begins when we commit to engaging our best self and our highest vision of who we can be. The imperative to build a Community of Purpose is not only great, it is critical. A community that starts with your ability, my ability, our ability to connect and contribute what really matters.
We cannot replace the day that has passed, the years that have gone. Wake up tomorrow and decide to engage your best self, to live your highest vision of what you can be and do.  Pause and ask what you can contribute and who will we connect with today.  Begin again now to live, lead and succeed to purpose by selecting the biggest cookie in the cookie jar; your ability to connect and contribute. 

More on Purposeful Leadership and Living?  YOU Betcha!
Against All Odds | A True Story of Courage, Hope & Leadership
What Does Leadership Really Mean?
Leadership Means Developing a Community of Purpose
What is a Community of Purpose and Why Do YOU Need One?
Success = The Reach and Resonance of the Human Heart
Meaningful Work>Building a Leadership and Management Must
Rising to the Challenge Before Us-Leading Forward
Self Test the Quality of Your Life and Career
The Secret to Peace and Prosperity
Interview About Coaching for Enlightened Business and Results
My Request:  IF there are particular areas of leadership, communication, career development that interest you; please email me irene@justcoachit.com.  It is my aim to provide outstanding services/programs and share great content that will help changemakers  LEAD Forward!
Is it time to REACH- Redirect-empower-actualize-communicate and harvest YOUR potential to lead forward? Get Executive Coaching, Training that Sticks?
Enjoy an insightful and inspiring keynote?
  Just Coach It.  Discover Executive Coaching, Consulting, Keynotes and Workshops with as 3Q Edge™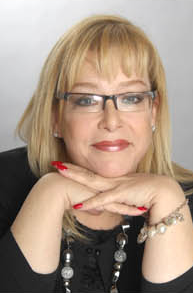 Irene Becker, Chief Success Officer, Just Coach It-The 3Q Edge™ Toronto and Virtually Everywhere | Face-Face, By Tel, Skype or Video-Conferencing
  www.justcoachit.com Twitter @justcoachit  Skype: beckerirene  Tel: 1-416-671-4726   Email:  irene@justcoachitcom