Seth Godin thank you for this absolutely brilliant guideline to consulting and entrepreneurial best questions-best practices; and for your permission to share it
Irene Becker | www.justcoachit.com | 3Q Leadership™ Blog
Helping smart people and organizations communicate and lead forward
smarter, faster and happier is what I do best
[google-translator]
16 Questions for Free Agents
by Seth Godin

Who are you trying to please?
Are you trying to make a living, make a difference, or leave a legacy?
How will the world be different when you've succeeded?
Is it more important to add new customers or to increase your interactions with existing ones?
Do you want a team? How big? (I know, that's two questions)
Would you rather have an open-ended project that's never done, or one where you hit natural end points? (How high is high enough?)
Are you prepared to actively sell your stuff, or are you expecting that buyers will walk in the door and ask for it?
Which: to invent a category or to be just like Bob/Sue, but better?
If you take someone else's investment, are you prepared to sell out to pay it back?
Are you done personally growing, or is this project going to force you to change and develop yourself?
Choose: teach and lead and challenge your customers, or do what they ask…
How long can you wait before it feels as though you are succeeding?
Is perfect important (Do you feel the need to fail privately, not in public?)
How close  to failure, wipe out and humiliation are you willing to fly? (And
while we're on the topic, how open to criticism are you willing to be?)
What does busy look like?
 In my experience, people skip all of these questions and ask instead: "What can I do that will be sure to work?" The problem, of course, is that there is no sure, and even worse, that you and I have no agreement at all on what it means for something to work.  www.justcoachit.com/blog, reprinted with permission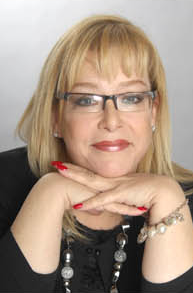 About Irene Becker, Executive Coach, Consultant, Speaker, Writer
Chief Success Officer, Just Coach It -The 3Q Edge™

First woman CEO of a steel company in Canada, Irene Becker has a track record of trailblazing accomplishments in business and in the community at large. An insightful and inspiring executive coach, mentor, speaker and writer, Irene helps clients achieve breakthrough results in their communication, leadership and lives. Passionate about the integrity of her work and its ability to help change-makers LEAD change, Irene helps smart people and organizations develop 3Q Leadership™ and effective verbal, written and social communication that builds reach, resonance and results. Irene welcomes your emails at irene@justcoachit.com and tweets at @justcoachit.