Corporethics:  The Implementation Process
Eight Basic Principles
A Guest Post By  Pablo Fernandez, Biologist, Sustainability Consultant &  Dr. Y. Yamashita,  Business Ethics Scholar, Komazawa University, Japan  [google-translator]
Irene Becker, Just Coach It-The 3Q Edge™  | (IQ-EQ-SQ) Reach-Resonance-Results
3Q Leadership™ Blog- 26,000+ Social Media Followers & Growing!  
I am honored to host the second article in a series of guest posts on Corporethics by Pablo Fernandez and Dr. Y Yamashita. The writing is on the walls of our lives, organizations and institutions; purpose = profit.   We cannot lead forward without a baseline of "corporethics", because to do so is to erode human potential,  engagement, ideation, performance, innovation and business results from inside out.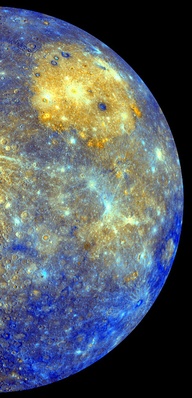 When a company achieves good and solid relationships with society thanks to CSR programs, the impact over ethics institutionalization in business activities is direct. Those moral values initially established by the firm changes and new business conducts develop improved by Corporethics. Therefore, new ethical guidelines will correspond more properly to moral standards of a wide range of stakeholders involved in their business activities.
The most important step in Corporethics implementation process is to identify society's most relevant needs. The main reason is when companies seek to stay in good standing with their communities they must be acquainted with their realities to devise a compromise between stakeholders and private enterprise. This action often reflects social engagement and can be regarded as a quantifiable asset at the corporate level.
Nevertheless, this is not an easy task considering multi-factorial elements that interact invariably in every context and productive sector. Readapt business behavior conducts based on ethical precepts and sustainability concerns should be consolidated taking into account certain elements who usually works as integrators. This approach aims to facilitate corporate guidelines making process and, at the same time, to strengthen relationship between firms and community. That's why Corporethics might improve organization's development throughout ethical values.
Thus, any procedure of adoption or implementation of Corporethics should take into consideration 8 basic principles:
1.  Respect for Local Community Values:  Identify society's ethical values.|
2.  Definition of Management Philosophy:  Create a chart of values for organizations, including their own ethical values.
3.  Code of Ethics:  Develop a comprehensive guide for ethical values throughout the organization.  
4.  Business Ethics-Policy Making:  Elaborate an Ethical Conduct Policy (ECP).
5.  Ethical Policay Institutionalization:  Integrate ECP in CSR programs.
6.  Incorporation of "Universal Values":  Incorporate universal values in management philosophy and ethics institutionalization.
7.  Promote Social Responsiblity:  Promote the adoption of sustainability principles and Corporethics throughout the supply chain organization.
8.  Global Engagement:  Engage the organization with global initiatives  (UN Global Compact principles promoted or other institutions).
According to these principles Corporethics might play an important role as a sustainability support tool in the future.
About The Authors:

Pablo Fernandez 
Biologist. Environmental Matters Consultant. Practice Development Consultant.
Advisory for CSR, strategy and project design and environmental outreach to businesses, foundations and public or private organizations.
(He has collaborated with organizations in countries such as Argentina, Costa Rica,Nicaragua, India and France.) in Paris, Mendoza, Santiago World. http://practicasdeldesarrollo.blogspot.com

 Yusuke Yamashita, Ph.D.(Doctor of Commerce)
Part-time Lecturer of Komazawa University, Faculty of Economics
Former Part-time Lecturer of Nihon University, Faculty of Commerce
(Next fiscal year) Part-time Lecturer of Komazawa University, Faculty of Business Administration
Kantian, Japan.  http://yamashitanoid.jimdo.com/
More on Corporethics by Pablo Fernandez and Dr. Yamashita?  You Betcha!
Lead Forward with Corporethics
More on CSR and Business for the Good?  YOU Betcha!
The Individual And Organizational Imperative To Do Good In The World
Goodness To Greatness Leadership:  7 Steps From Me To WE
What Does Leadership Really Mean?
Our Greatest Hope
The Thriving Organization:  Ten Power Steps Out Of Jurassic Park
An Argument For Purpose Driven Business by Carol Cone and Jackie Murphy, Edelman
More on 3Q Personal/Career Development, Leadership Development and Organizational Development? You betcha!  I  go the distance for my clients face to face, by telephone, skype or video conferencing.  Email: irene@justcoachit.com   Call: (416-671-4726) Skype: beckerirene