FREE Leadership Summit-Crack the Leadership Code & 1250 bonus articles (Scroll to the bottom of this page for article links & free subscription)
© Irene Becker, Just Coach It-The 3Q Edge™ | (IQ-EQ-SQ) Reach-Resonance-Results 3Q Leadership™ Blog- 42,000+ Social Media Followers & Growing!  [google-translator]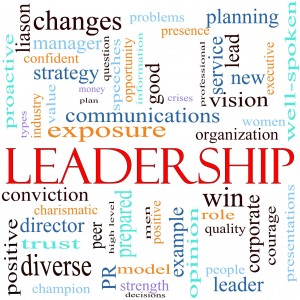 I never promote conferences or series on my blog-this is the exception because I am sharing a free valuable event you can attend  where you are!  Crack the Leadership Code hosted executive coach and organizational psychologist, Dr. Michelle Pizer, is a virtual event, a series of conversations with thought leaders is an exception because it is a valuable and FREE way to learn from leadership experts and thought leaders including : Jim Kouzes, Les McKeown, David Grossman, Kevin Eikenberry, Jodi Womack..  I am delighted to also be presenting at Crack the Leadership Code Summit, and thank Dr. Pizer for organizing this valuable initiative.
Here are just some of the important topics/takeaways from the summit running from July 21, 2014 for 21 days with 21 speakers!
Using change, challenges, stressors to optimize empowerment, engagement, potential and achieve results-Yes, I am speaking on building
YOUR 3Q Edge™ (IQ-EQ-SQ)
Critical communication skills
How to build trust and credibility
Confidence and capability for rising women leaders
Work/life balance
Productivity and smart networking
Conversational intelligence
Finding your charisma and connecting with your audience
Executive style
How to cultivate talent in a changing business environment
Crafting the right story
How to cultivate talent in a changing business environment
Click here to reserve your seat! www.cracktheleadershipcode.com  I would welcome the opportunity to hear how you enjoyed the Summit through my blog or by email irene@justcoachit.com
More on Great Leadership in Disruptive Times?  YOU Betcha 1250 Bonus Links!  Excellent Compendiums of articles by a wide variety of experts that you can browse and to subscribe to for free (justcoachit on Pinterest!)
A Growing Collection of over 350 Articles | Great Leadership and 3Q Leadership
A Growing Collection of over 250 Articles  | Business at the Speed of Change
A Growing Collection of over 650 Articles  |  HR, Teamwork, Career, Talent Optimization
More?  Just one more thing!  Delighted to be speaking in the UK October 3, 2014 

If you are in the London, UK area I hope you will join me for an Elysian Training Leadership Event and Presentation on How to Lead Through Turbulent Times
Are YOU Ready to…
Get re-inspired by what you can achieve at the speed of change/challenges? Recharge, refocus, repurpose, repower?  Develop leadership skills that GROW at the speed of change?