Go For The Gold! Eight Simple, Powerful Success Tips
Bonus 3Q Personal Leadership™ Insights and Personal Development Links!
© Irene Becker, Just Coach It-The 3Q Edge™ | (IQ-EQ-SQ) Reach-Resonance-Results 
3Q Leadership™ Blog- 30,000+ Social Media Followers & Growing!  [google-translator]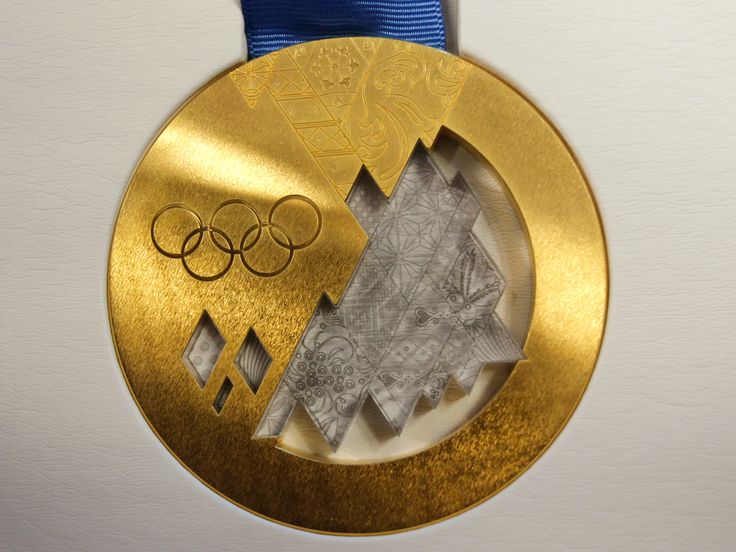 The winter Olympics offers us a chance to be inspired by courageous men and women who embrace their dreams, purpose and potential.  Research has revealed that physical training can only take athletes so far before they reach a performance plateau. It is mental training that makes up 50% of the success solution in going for the GOLD.
Our ability to refocus our minds, retrain our brains in ways that take us forward faster, better and happier is real…and critical!  While few of us have the potential to become Olympic athlete but we all have the possibility to light the fire the empowers, enables and actualizes our greatest potential. 
Ready to ignite your flame?  Illuminate your olympic torch?  Go for the Gold? Here are 8 simple, powerful success tips:

1.  Set a specific short-term time line. Accomplish one personal and career goal today with excellence and enthusiasm.
2. Pick positive goals.  Goals that require you to pay attention to what your true intention is rather than what you need to avoid or eliminate.
3.  Increase your effort, persistence and the quality of your performance at home and at work today.
4.  Take a 24 hour break from success deterrents. Do not let flame breakers like anxiety, fear, doubt, frustration, judgement or envy enter your life today.  Refuse to compromise your positive focus, your ability to light your flame and champion your potential.
5.  Remember that your goals for today are stepping-stones to success.  Focus on maximum three goals that YOU must accomplish today.
6. Success and fulfillment are born of concentration, intentionality, consistency and commitment.  Focus, build your intention, take small consistent steps, embrace your commitment to achieving maximum three goals today that will take YOU forward.
7. When you have attained your goals for the day, share it with a colleague, a friend, a spouse, a child (someone you trust) and pass on the flame of purpose and passion.
8.  Make a commitment to develop your 3Q Leadership Edge™, your ability to develop a mindset and skill set that grows your potential at the speed of change by helping you build three areas that drive our best selves, best work, best organizations and ultimately our best life.
More?  You Betcha! 3Q Personal Leadership™ Insights-Success Steps to help you reach past your stuck spots and performance plateaus by not simply playing to strengths but USING changes, challenges, stressors and failures to drive 3Q results that grow and take us forward faster and better!  Results that help us grow Q1:  Ideation, Strategic Thought, Focus   Q2:  Emotional Intelligence-Resiliency-Risk Tolerance-Communication-Collaboration  Q3:  Values, Humanity,  Integrity, of Communication, Action and Purpose (intrinsic motivators and anchors of personal, business and organizational sustainability)

Take one simple step forward towards one important goal, or a number of important goals is your flame.  Sometimes our flame can be big, other times it is small, but it is always a critical pilot light that once illuminated and kindled can and will take us forward even if we have hit a performance plateau or rut.
Keep your flame going. By taking control of your thoughts and championing the possibility thinking and vision that speaks to you every day, in every way, if you choose to listen.  The ability to reset default patterns, to change our internal GPS so that we are not drawn in by the negative (our automatic human default) but are focused on our goals, objectives and seeing the solutions that will make them a reality is REAL.
Help your flame grow.  By focusing on your values, your objectives and how you will take them forward rather than falling into the hole of  complacency, mediocrity, negativity, judgement, criticism, complaint or simply live and work on overdrive, trying to do more, spinning your wheels faster than ever before with fewer results and less satisfaction.
Kindle your flame and the flame of others by taking the road less travelled. The strength of your flame is YOUR ability to commit to the joy of performance and accomplishment. Each one of us has the spark to ignite our dreams and the dreams of others, or to fall into the black hole of mediocrity, into an abyss judgement, criticism and complaint that will never take us forward.  Accepting mediocrity is a choice.  Pursuing the power of moving past a performance plateau by engaging our joy and purpose is a possibility and a positive commitment that we can all choose to make.
Life presents us all with  choices.  Carpe diem, take this moment to choose well. Get serendipitous, dance with your dreams, embrace a better vision and refocus on a few simple and important objectives you want to achieve today.  Dare to say no to mediocrity or complacency.  Dare to engage and train your heart and your mind  to focus on and accomplish what you truly want to achieve.  Life constantly tests our level of engagement and commitment, it also points us towards our greatest rewards if we are willing to go for the gold by igniting our flame!.
More?  YOU Betcha!  The time to get OLYMPIC about your potential is NOW!
Ten Ways to Lead and Succeed In Times of Complexity and Change
The Power of Your Story
A Collection of 81 Inspiring Posts, Audio and Video Interviews
A Collection of 330 Inspiring Life, Happiness, Success Posts
Great Leadership At The Speed of Change- 356 Leadership and 3Q Leadership Posts
 Are you ready to go from Now to HOW?  Get re-inspired by what you can achieve at the speed of change/challenges? Recharge, refocus, repurpose, repower? Build YOUR 3Q Leadership, Career, Business Development or Talent Optimization Edge?