Great Read Review and Excerpt:  Connecting Forward
Advanced Networking for Changing Jobs, Company, Industry or Country
by Dr. Jordi Robert-Ribes   [google-translator]

Irene Becker | Just Coach It-The 3Q Edge™ | 3Q Leadership™ Blog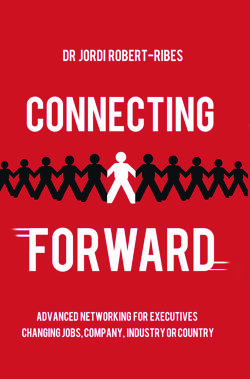 Connecting Forward is an insightful and valuable read in cross cultural/global career development and networking success.
Business networking is essential to a successful career. You cannot advance your career or explore new opportunities without mastering your ability to effectively network.
Whether you are seeking a new position, taking new position, or you want to hone your networking skills, Connecting Forward provides a valuable manual, a toolkit, for developing the relationships you need to succeed, relationships you need to connect forward faster, better and more successfully across a cultural divide that can span an organization, a city, country or the globe. 
Here is an excerpt from a Great Read, Connecting Forward, by Dr. Jordi Robert-Ribes
Onboarding Effectively: Networking Inside the Corporation
Listen, listen, listen
Keep your ears wide open during the first weeks. You will learn about things that you will never hear again.
Listening between the lines becomes very important during your first days within the corporation. Often you will be approached by different staff who will try to get you on their side of an internal conflict. Since you are unaware of the conflict, you might take a side even without knowing it. If you had listened between the lines you might have seen what that person was trying to do. Be particularly cautious with colleagues who show unfounded interest in talking often to you.

Effective Networking Across a New Country
Prepare to build trust step by step
Expect your networking activities to take more time than in your home country.
You have just arrived in your new country and would like to have a big network of local contacts really soon. You might be tempted to cast a wide net to increase your odds. You could start phoning people listed in your trade association's membership with the objective of scheduling lots of appointments. Don't be fooled into doing so.
When you start meeting people, take your time to build trust. Some people might not give you names and information easily at the first meeting. This does not mean they do not want to share information with you. It just means that you need to take your time to build trust with them. The trust-building pace changes considerably from culture to culture and from person to person. As usual, you should listen between the lines during your meetings to estimate ways you can give value to that person.
Ready-Set-Go: Building Your Network
Joining the Right Clubs
When choosing which clubs to join, focus on your objective, not just your comfort.
Expat clubs, a potential trap
Clubs and associations are frameworks that allow connections to be made. Put yourself into the most relevant frameworks!
Which clubs to join? The first one that comes to mind is the expats club formed by people from your home country. You will be able to speak your own language and get tips from people who have made the same transition before you. Beware, though you may be joining it for your own comfort. Do not see it as one of your big networking opportunities. More often than not, people who join expat clubs end up trapped in old-country contacts and mindsets. It is one of the examples where your network can be a liability and hold you back from making relevant contacts.
Joining a professional association or club will allow you to connect with people like yourself.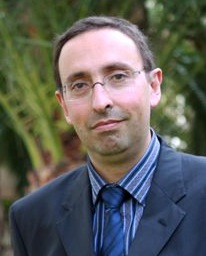 Dr. Jordi-Robert-Ribes | Author Bio and Contact Info
Dr. Jordi Robert-Ribes is the author of "Connecting Forward", as well as Investments Director at XGr SL. He is an international speaker on networking, innovation and entrepreneurship. His experience spans several continents and has worked in many sectors such as R&D, government, investment and private equity.
He tweets as @jordi_pro and blogs at www.jordi.pro | Contact Dr. Robert-Ribes at jordi@jordi.pro
Telephone +44 20 3287 8515.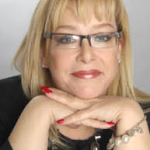 Helping smart people and organizations communicate and lead forward
smarter, faster and happier is what I do best. Executive coaching, consulting, keynotes and articles with a 3Q Edge™ for greater reach, resonance and results
Irene Becker | Just Coach It-The 3Q Edge™ | QBlog
Career, Communication and Leadership Programs & Services with a 3Q Edge™
Toronto & Virtually Everywhere | (1) 416-671-4726 416-671-4726 Skype: beckerirene