Lead Forward with….
Corporethics
 "Corpor-ethics" by Pablo Fernandez, Biologist, Sustainability Consultant &  Dr. Y. Yamashita,  Business Ethics Scholar, Komazawa University, Japan  [google-translator]
 I am honored to host this guest post by Pablo Fernandez and Yusuke Yamashita because true leadership is sustained by corporate ethics and responsibility. Now, more than ever before the reality of a simple equation, purpose-profit is written on the walls of our lives, organizations and institutions.  Purposeful, sustainable business must be grounded in corporate responsiblity and ethics "corporethics".  We cannot lead forward without a baseline of "corporethics", because to do so is to erode human potential,  engagement, ideation, performance, innovation and business results from inside out.
Click  for Spanish and Japanese versions of this article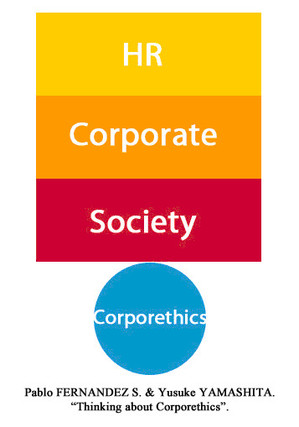 Fig. 1. Corporethics "Balancing Model". Under moderate institutionalization, Human
Resources (HR), Corporate and Society moral values influence business behaviour.
Ethics in business
In the last years ethics in business had become one of the top priority subjects for corporate policy makers. Actually, rather than just get benefits from added value of corporate image, heads companies progressively develop their business strategies more according to society values and new sustainability concerns. But how these ethical standards are implemented by institutionalization and which factors influence business behaviour is still under discussion.
Certainly this is not a minor subject. In the same period globalization has contributed to widespread new corporate methodologies, more human and environmentally centred, helping to change old business practices in coherence with the usually called "Morality of Business". Therefore, companies compromises with society to respect ethical engagements and community values in their activities.
Of course, commitments to business conduct may largely differ across firms and countries, even locally. In those places with strong moral traditions ethics is "built by society" and hence adopted by corporate through institutionalization. On the other hand, under more flexible society moral values, ethical business practices are "created by companies" and then institutionalized, something we call Corporethics.
Corporethics is basically a process of "corporate ethical institutionalization" where firms defines and implement ethical behaviour rules to develop their business, according to stakeholders needs (society), shareholders objectives (corporate) and employees commitments (human resources). To implement successful Corporethics moderate institutionalization is required (Fig. 1).

Ethics institutionalization
The relationship between "moral and ethics as values" and "institutionalization" is very complex. Sometimes moral may not be strong enough at the society level to influence business behaviour, suggesting that ethics institutionalization and morality of business are not necessarily connected. In fact they seem to interact more in an agonist manner, that's means they move in the same direction (Fig. 2). When companies grow respecting morality of business principles, ethical rules impose themselves and develop under institutionalization.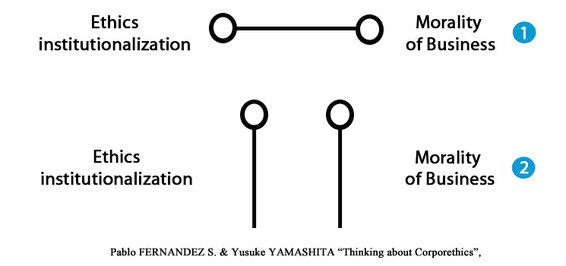 Fig. 2. In business behaviour theories Ethics institutionalization and Morality of Business seem to be
connected (1). However, this interaction is not always accurate. New insights and CSR outcomes in developing countries suggest an independent interaction, an agonist relationship (2).
Nevertheless ethics institutionalization depends of several matters. Stakeholders by example can or cannot be take into account to define corporate behaviour. This is a key point if we considerer that individual or personal interest in corporate strategies may sometimes radically influence ethical guidelines. Consequently, companies implement ethics as a result of intricate interactions with different achievements and outcomes. Every actor contributes at different levels.
Furthermore, when we focus on ethics we realize that too strong institutionalization may interfere with its realization. This particular condition inhibits voluntary development of personal ethical values. The idea of ​​"we must follow the institutional rules, only" might born from within the employees, as a result of ethical rules embraced by the firm and not from society moral traditions. Successful companies implements Corporethics under moderate institutionalization.
Corporate Social Responsibility (CSR)
In business behaviour CSR means "commitment" and "Social Contract". Under moderate institutionalization corporate engagements may define and specify strategy lines including CSR programs. That means employees and managers must continue to achieve CSR and Ethics by sharing ethical values, contributing to develop company policy guidelines.
But it is truth that Ethics can be improved by CSR? The answer is yes. CSR accomplishmentsmay contribute to reinforce moral engagement of both, human resources and shareholders, regarding strategic management. Moreover, stakeholders also contribute as a third part to generate feedback between corporate and society. Consequently, CSR actions have more significant impact at the social and corporate level.
So even for strong or moderate institutionalization the "stakeholders factor" becomes relevant to build business ethics and CSR. However, we must to be careful. It is a matter of stakeholders might not be necessarily a "positive influence". Sometimes managers and employees are wise than stakeholder of a part (ex: strong greed of institutional investor and shareholder). Anyhow, under good ethical guidelines all voices are represented at the decision-making stages.
Thus ethics success in corporate actions will be dependent of "ethics institutionalization" and commitment degrees throughout the organization (from shareholders to employees). Firms can be justified themselves by the legitimacy derived from ethical institutionalization, for and against some unethical stakeholders. This condition will allow ethical stakeholders to objectively assess these companies by measuring their levels of commitment. In this way, through rules between the firms and stakeholders, we can confirm the existence of "Social Contract".
Definitely strong interactions can be decisive regarding CSR and business behaviour practices. What is important is to enhance the dialogue between company and stakeholders to create moderate institutionalization conditions to improve Corporethics. Relaxing too strong institutionalization may help to reinforce corporate ethical guidelines and share achievements transversally (Fig. 3). This process will be possible only under solid engagements (Fig. 4).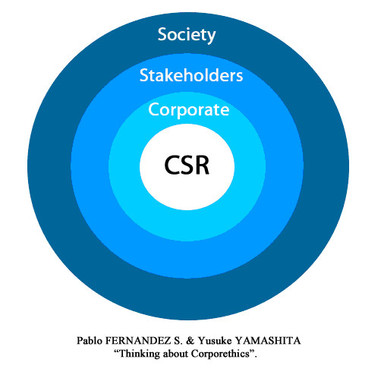 Fig. 3. Strong interactions between society, stakeholders and
corporate can help to share achievements transversally.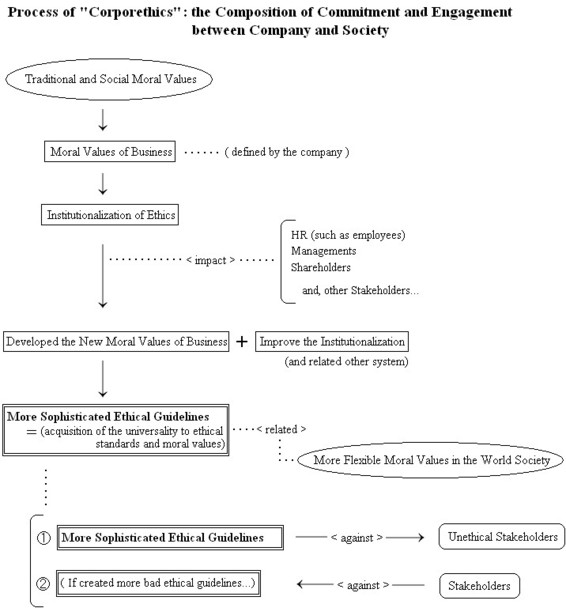 Fig. 4. The process of Corporethics: ethical engagement between society and company.
The Contributor Profiles

Pablo Fernandez 
Biologist. Environmental Matters Consultant. Practice Development Consultant.
Advisory for CSR, strategy and project design and environmental outreach to businesses, foundations and public or private organizations.
(He has collaborated with organizations in countries such as Argentina, Costa Rica,Nicaragua, India and France.) in Paris, Mendoza, Santiago -World.
http://practicasdeldesarrollo.blogspot.com

 Yusuke Yamashita, Ph.D.(Doctor of Commerce)
Part-time Lecturer of Komazawa University, Faculty of Economics
Former Part-time Lecturer of Nihon University, Faculty of Commerce
(Next fiscal year) Part-time Lecturer of Komazawa University, Faculty of Business Administration
Kantian, Japan.
http://yamashitanoid.jimdo.com/
 
I am committed to helping smart people and organizations communicate & LEAD FORWARD smarter, faster and happier
because I believe in our power to use what is to create what can be in our lives, our people, our organizations…our world.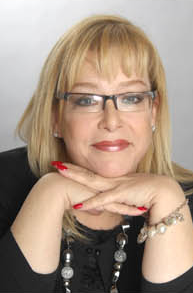 Irene Becker | Just Coach It-The 3Q Edge™ 
Executive Coaching, Consulting & Training with a 3Q Edge™ | Reach-Resonance-Results
Face to face and/or virtually by telephone, video conferencing or skype! 
irene@justcoachit.com  Twitter @justcoachit Tel: (1) 416-671-4726   Skype: beckerirene