Leaders:  Be The Miracle OR Miss The Miracle!


(Including 11 bonus links and videos)
© Irene Becker, Just Coach It-The 3Q Edge™ | (IQ-EQ-SQ) Reach-Resonance-Results
3Q Leadership™ Blog- 35,000+ Social Media Followers & Growing!  [google-translator]


"Leadership is lifting a person's vision to high sights, the raising of a person's performance to a higher standard, the building of a personality beyond its normal limitations." Peter Drucker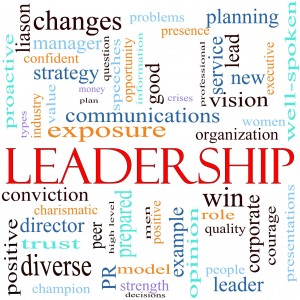 Leaders, it is our duty to inspire, engage and empower the best in ourselves and our people by finding new ways, better ways to balance effective processes and systems with  skills that GROW at the speed of change (  3Q Skills>> Q1:  Ideation, Strategy Thought, Enhanced Ability to Learn-Re-learn   Q2:  Emotional Intelligence, Communication, Collaboration, Risk Tolerance, Resiliency    Q3:  Integrity of thought, purpose and action; intrinsic motivators that are the anchor for individual, collective and business sustainability) 

3Q Leadership™ Skills that grow at the speed of change start  with recognizing that we can either see our potential to learn, grow, contribute and evolve as a miracle, or miss the miracle completely. It is facile to get swept away by challenges, stressors and the contagion of negativity that infiltrates our minds, our workplaces and our world.  Mirror neurons pick up the emotions of others and they travel like viruses, impacting everything we do.  Developing a mind-set that appreciates the miracle of our individual and collective potential is critical to learning, communicating, leading and succeeding forward.
Do you want to build leadership skills that GROW at the speed of change? A recent article in Harvard Business review speaks loudly to what you see and its impact on what you get! Start by recognizing the miracle before you.  What do I know about miracles?   As much as I know about great success and equally great challenges.  Some might call me a survivor, but I prefer the term THRIVER! My journey has taken me from being first woman CEO of a steel company, to facing a myriad of substantial successes, challenges and failures; life, career and business lessons that have taught me that smart and fast ARE NOT enough.  Our ability to rise to the challenges before us, our ability to actualize our greatest intellectual, emotional, business and social potential all start with the mind-set we embrace.  
We are  hardwired to survive, but the primal responses that help us survive can hinder our ability to thrive in disruptive times. The caveat in a hormonal cocktail and neural pathways that are preset for fight or flight, is that we can retrain our brains to respond versus react.  We have the ability to rewrite default patterns of thinking, communicating and doing that served us well when we were living in caves surrounded by predators or when we were in a different time and place where command and control leadership worked well and was the quid pro quo for success.  21st Century leadership and success is a people-centric equation that demands leaders who can stretch, grow and evolve while tying a knot around the values, integrity and purpose that are the timeless anchor of business success and sustainability.  Best practices are made in the now, and those who will lead forward boldly and successfully will be courageous pioneers who rise to the challenges before us because they believe in the miracle of human ingenuity, potential and purpose at the speed of change.
Great leadership means embracing the miracles before you and stepping out of the comfort zone by shedding habits of thinking, doing and communicating that may have worked well in the past, but will not take you/ your people forward in the future.
Here are Three Simple Action Steps that reflect upon miracles in the natural world and can help you step boldly out of the comfort zone!
The bumblebee-the insect who defies the laws of aerodynamics by flying.Action Step: Take ONE simple step today to defy the odds, one step out of the comfort zone to try a new way of thinking or doing that takes YOU forward!
The caterpillar reaches maturity by shedding the skin that no longer fits.Action Step:  Mentor one member of your team by not simply empowering them, but helping them to use a perceived challenge or stumbling block to build their potential, enhance their 3Q Edge™.  Teach them, help them to see problems, challenges as important guideposts to skills development and solutions.
The butterfly flapping its wings in Tokyo is scientifically recognized to have an impact on the weather patterns across the globe.Action Step:  Change the way you communicate.  Find a new way, a dynamic way to be more positive about a project, initiative or person and watch positivity grow.  Build one really positive human touchpoint today.
There is no time like the present to reset the GPS and flash forward in ways that drive your best thoughts, best actions, best communication, best collaboration….best results in disruptive times.  Ways that push you out of the comfort zone and also help you develop your 3Q Leadership Edge™ at the speed of change, in the face of challenges!  Great leadership starts with seeing the miracle.  Carpe diem.
More on seeing the miracle?  Actualizing great leadership in disruptive times?  Building your 3Q Leadership Edge™?  YOU Betcha!
Posts:
3Q Leadership Benefits and Why I Have Dedicated My Life to This Work
Leadership and Success in Disruptive Times (Top Ten posts 2013)
Ten Ways to Lead and Succeed in Times of Complexity and Change
Against All Odds:  A True Story of Hope, Courage and Leadership
Sneak Peak:  Intro to my forthcoming book |  I Will NOT Be Broken-The Call to Build a Better Future
Purpose:  Actualizing a Leadership and Management Must
Building Ten Essential Success Skills That GROW At the Speed of Change
Videos:
The LinchPin to Your Company's Success ( Web tv interview with Ted Coine)
Extraordinary Woman Interview (Web TV interview by Shannon Skinner)
3Q Leadership and Enlightened Business (Interview by Dr. Amit Nagpal)
More…You Betcha!
A Collection of 300+ Articles on Great Leadership At the Speed of Change


 Are you ready to go from Now to HOW?  Get re-inspired by what you can achieve at the speed of change/challenges? Recharge, refocus, repurpose, repower? Build YOUR 3Q Leadership, Career, Business Development or Talent Optimization Edge?