Leadership & Success In Disruptive Times
Top Ten 2013 Posts 3Q Leadership™ Blog
Bonus Reading List-Great Books of 2013

© Irene Becker, Just Coach It-The 3Q Edge™ | (IQ-EQ-SQ) Reach-Resonance-Results
3Q Leadership™ Blog- 30,000+ Social Media Followers & Growing!  [google-translator]
Success at the speed of change is the mantra of courageous pioneers, avid learners and doers, pragmatic optimists and change-makers, transformational catalysts…
leaders and builders of a better way forward.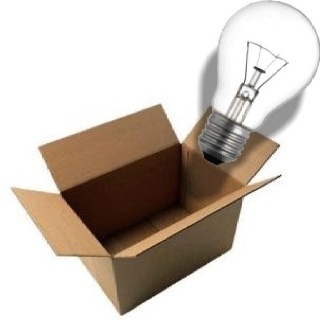 Leadership and success in disruptive times is a 3Q Equation.  An equation that is different because it speaks to USING your strengths AND challenges, stressors, even failures to build:
Q1: Ideation, focus on what counts, ability to learn-relearn
Q2: Emotional intelligence; self-awareness, relationship building, resiliency, risk tolerance, communication, collaboration
Q3: Purpose, integrity, courage, humanity; intrinsic motivators that are the glue of great leadership and the linchpin of sustainability.
Are you ready to optimize your talent, your purpose, your potential by looking at the challenges and opportunities you face with new eyes? Eyes that take you forward faster and better.  Eyes that help you optimize your potential and the potential of others?  Will you remain entrenched in ways of thinking, doing and communicating that may have worked well in the past, but will not take you forward? 
I challenge you to see the titanic opportunity before you.  It is an opportunity that should not be missed, because our individual and collective ability to enfranchise the intrinsic motivators, the universal values that drive sustainability, while building NEW ways of thinking, communicating, leading is real and critical.  Will you build your 3Q Edge™?  Is time to optimize your potential?  Carpe diem!  May 2014 be a year of outstanding learning, living and leadership!


Top Ten Posts, Podcasts & Interviews 2013 :  Leadership & Success In Disruptive Times
From Pain To Gain-Ten 21st Century Leadership Lessons Learned
Ten Practical Ways To Build Essential Success Skills At The Speed Of Change
3Q Leadership Benefits AND Why I Have Dedicated My Life To This Work
10 Ways Lead Forward In Times Of Complexity & Change
Women & Leadership: Ten Critical Steps Forward (for women & men)
From Now to HOW:  Building Social, Digital and Cross Generational Leadership
Using Failure To Succeed: 7 Practical, Powerful Tips

Switch and Shift TV Interview The Linchpin To Your Company's Success – by Ted Coine  http://bit.ly/1aKsCBe
A Podcast With Transformational Catalyst, Irene Becker by JoAnn Corley
Radio Interview by Deb Scott : From Pain To Gain In Life And Career http://bit.ly/18xhtUk

Top Ten Books: Leadership & Success In Disruptive Times ( A selection of my 2013 favorites)
The End Of Competitive Advantage by Rita Gunther McGrath
Give and Take: A Revolutionary Approach to Success by Adam M. Grant Ph.D
Flash Foresight by Daniel Burrus
Design Works: How to Tackle Your Toughest Innovation Challenges through Business Design (Rotman-UTP Publishing) by Heather Fraser
Disrupt.  Think Epic.  Be Epic by Bill Jensen
The Myths Of Creativity By David Burkus
Personal Ecology by William Powell
The Influential Leader by Rebel Brown
Awaken Your Authentic Leadership by Tana Heminsley
Are you ready to go from Now to HOW?  Build Your 3Q Edge™? Get re-inspired by what you can achieve at the speed of change/challenges? Recharge, refocus, repurpose, repower?