Meeting Facilitation Solutions That Work!
(plus 10 bonus links)

Meeting facilitation tips that have helped my clients achieve productive monthly meetings, with maximum engagement and results.
[google-translator]
A Guest Post By By Cheri Essner, PMP, MCPM, MCBA
Irene Becker, Just Coach It- | 3Q Leadership Blog-25,000+ Social Media Followers & Growing!
Monthly meetings can be a challenge, because trying to through the agenda can be torturous. Meetings can become frustrating for those who are prepared and need the teams input before moving forward.  Before we look at the solutions, let's take a look at what commonly frustrates meeting participants and stymies results:
Top Ten 10 Most Common Meeting Facilitation Problems
1.    Allowing team members to dominate the conversation.
2.    Meeting does not start on time, stay on track or finish on time.
3.    No specific action items or direction.
4.    No clear meeting purpose or objective.
5.    Facilitator is not inspiring or motivating.
6.    There appears to be no organization i.e. No agenda.
7.    Entire meeting too long.
8.    Repeating information for late arrivals.
9.    Weak presenter (unprepared, monotone, overly redundant).
10. Boring and repetitive.
A few small changes that make a huge difference in your meeting outcomes for smart targets and effective results.  A successful meeting get attendees inspired, engaged and provides value with information they did not have prior to the meeting. Some examples are new knowledge about a product or initiative,  or a new skill after a training seminar.
Here are some easy steps, effective tips, that have helped my clients hold productive meetings!
Top Ways to Hold Effective Meetings Start with Why. Clearly identify your desired meeting objectives.
The Agenda:  Why are you having this meeting?
Include your team's input for the topics on the agenda.
The agenda should have time is allocated for each item to be discussed.  Make sure you do not lump five items together and put a 45 minute time limit.  Each item requires a time limit.  The team member responsible for the agenda item should outline how much time they need and then honor that.
Choose your meeting length and structure based upon your desired objective. (e.g. tactical meetings differ from strategic planning)
Create an attainable Agenda to meet your objective.
During your meeting:
Good facilitation is key; have one person running the meeting, one person as a time keeper of the agenda and one person creating the minutes.
Keep to the agenda anything else is another meeting.
Create a parking lot to capture ideas that require a separate meeting so you can keep focused.
Coordinate and collaborate during your meeting time.
Avoid reading committee or departmental "reports" that can be communicated via written format.
Start and finish on time. Do not reward late arrivers by stopping and repeating.
Ensure that meeting minutes are taken in order to capture SMART targets.
Each person should get the opportunity to review and reflect on the meeting including taking ownership of their targets after each meeting.
An Action Item log should be the outcome of your meeting along with the meeting minutes.
The good news is that any organization can make these small changes, going from unbearable meetings to productive ones with enormous rewards.  
So take charge of your meetings!  They are part of your Leadership communication, providing tools to your team to enable them to be high functioning, fostering a learning, collaborative culture, promoting better participation, resulting in better decision making and meeting outcomes.
What do you need to change in order to make your meetings more effective?
About The Author, Cheri Essner PMP, MCPM, MCBA :
Cheri Essner is a team building, training and meeting facilitation expert with 20 years experience developing successful teams in multiple sectors including healthcare, pharmaceuticals and education.  Dedicated to the integrity and excellence of her work, Cheri is also on the Board of Directors of Project Management Institute-DHC, mentors project managers and teaches business ethics, project management and team building at the college level.She specializes in helping her clients and students achieve  Sustainable Transparent Accountable = Results!  Yes, her goal is to make every client and team member a STAR!
Follow Cheri on Twitter @cheriessner  |  Contact with her on Linked In
More on Effective Communication, Team Building and Engagement. YOU Betcha!
Five Communication and Listening Posts in One!
Three Toxic Team Members to Get OUT of Your Ball Park
7 Ways to Turn Conflict/Communication Problems Around
The Agile Leadership and Management Toolkit
Five Ways To Communicate And Lead Forward
Building An Agile Self And Team
A Great Team Is The Sum Of Its Parts
Employee Engagement-Ten Steps
How To Improve Your Corporate Culture by Adriana Girdler
The Power of Communication-Great Read Review and Excerpt
 I am committed to helping smart people and organizations use changes-challenges-strengths to optimize and catalyze their potential to communicate & LEAD FORWARD.  Use changes and challenges to improve communication, management, leadership…career success? Build improved whole brain thinking, enhanced learning/relearning, improved focus?
Yes, the proof is in ten years of inspiring and outstanding results!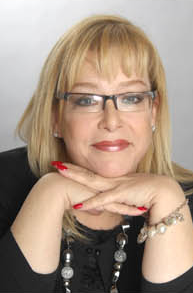 Irene Becker | Just Coach It-The 3Q Edge™ |  IQ-EQ-SQ for Reach-Resonance-Results
Executive Coaching, Consulting, Training and Keynotes with a 3Q Edge™ 
Face to face and/or virtually by telephone, video conferencing or skype!
3Q Leadership Blog- 25,000+ Social Media Followers & Growing
irene@justcoachit.com  Twitter @justcoachit
Tel: (1) 416-671-4726   Skype: beckerirene