BREAK THROUGH A PERFORMANCE PLATEAU BY GOING FOR THE GOLD!
[google-translate]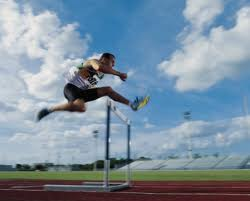 While few of us have the potential to become Olympic athletes, we all have the ability to reach past our stuck spots, and break our performance plateaus. Where do we start?  We start with our dreams, with the vision that we have in our mind and hearts of what we want to accomplish today.  We start by embracing our commitment and motivation to move forward towards a goal in small incremental steps. Our one step forward toward our goal today is our flame, our motivation.   Sometimes our flame is small, sometimes it is big, sometimes it is a tiny pilot light, but as long as we live and breathe the flame of potential burns within each one of us.
Start this week, this day by choosing well. Turn up the heat.  Become a Personal Olympian.  Claim your flame and move past a performance plateau.
Remember on achievement that is meaningful to you.  Tap into the power of a moment of great success.
Focus on what YOU can do rather than what you need to avoid or eliminate.
Increase your effort, persistence and the quality of your performance at home and at work today.
Enjoy humor and take a 24 hour break from negativity or doubt.  Do not let flame breakers like anxiety, fear, doubt, frustration or envy enter your life today.
Retrain your brain by making one small, simple, purposeful goal happen.  Remember each positive step forward is important!
Apply concentration, consistency, commitment and optimism; they are critical to breaking through a performance plateau
Inspire others! When you have reached your goal for the day, share it with a colleague, a friend, a spouse, a child and pass on the flame of purpose and passion.
© Irene Becker www.justcoachit.com