PMS-Post Millennium Syndrome
[google-translate]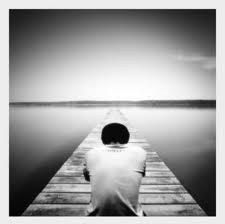 PMS-post millennium syndrome is rampant. Post Millennium Syndrome is what I call the growing sense of disconnection, discontent, malaise that has invaded our lives and our work.  It is a pernicious disease, a virulent virus of negativity that saps our energy and our joie de vivre.  Post Millennium Syndrome is a malaise that leaves us feeling like we are living in a vortex of chaos, or alternatively in an abyss of inertia.  Either way, PMS, erodes our sense of self, our sense of personal power and freedom. It is a contagion that affects us all every day in every way.

How can we combat PMS?  Become a millennium contrarian—a joy monger.  Engage in life joyfully.  Pick one day this week and make it your Joy Day…a special day where you have decided that nothing will get you down.  Spend your Joy Day living life out of the box, sharing something positive, no matter how small with every person you meet.
Know that the power to combat post millennium syndrome does not lie with your boss, your spouse, your children your friends.  The power to be a millennium contrarian, a joy monger depends on the decision that you will make to embrace joy, and to use this joy to appreciate change for the opportunity and innovation that it can bring in your life and your work.

Here are 7 cool tools to help you celebrate 24 hours of joy, to assist you in effecting Joy Day:
  Share a good joke with someone who appears down, or a colleague that you do not normally speak with.  Share a joke with your spouse, your children.
Refuse to put on the hat of judgment.
Give yourself and others a break.  Do not criticize or judge.
That's right, just appreciate every change that comes your way during your Joy Day as an opportunity to grow and innovate.
Give up blame for the day. 
Just let it go completely.
Get daring!  Put of a Just Joy Corkboard at work or home and share joy.
<li>Engage your imagination.  Do something serendipitous and fun that you used to enjoy as a child.
; share a hug just for the sake of sharing affection.
© Irene Becker www.justcoachit.com