The Success Ladder Is Gone-Insights on Succeeding Without It In The Non-Linear Eco-System! | Part 1 Of 5 In A Series About Success At The Speed Of Change 
(This post includes 21 bonus links and 2 videos!)
© Irene Becker, Just Coach It-The 3Q Edge™  | (IQ-EQ-SQ) Reach-Resonance-Results
3Q Leadership™ Blog- 27,000+ Social Media Followers & Growing!  [google-translator]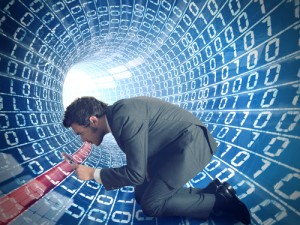 Are you trying to find or climb the ladder to success?  Look again.   Focus on the NOW because the ladder is gone.
Where did the ladder go?  Well, it was knocked down in the last decade by a velocity of change, challenges, access to info/communication, increasing competition, opportunities and the ongoing transformation of life, commerce and culture as we once knew it.
How can we rise to the challenges before us without a ladder? How do we succeed in a non-linear eco-system?  What do we need to adjust to see our lives and careers in a non-linear fashion while retaining the purpose, human creativity, initiative that can take us forward towards greater personal and organizational success? We must start at the beginning by looking at our definition of success.  Sustainable success has never had anything to do with ladders, but reflects a common human thread and need. Success is creating value for others, value that not only speaks to the human need to contribute, but  the commercial/business reality that if we are not creating value for others our success will be limited, curtailed, minimized and ultimately eroded.
Success at the speed of change, success without a ladder,  begins by embracing and building our incredible ability to adapt, learn-relearn and grow.  We have the ability to adapt, learn, inspire, engage, collaborate and grow faster and better than ever before.  Our potential may be limitless, but optimizing this potential means recognizing that critical importance of adopting new ways of thinking, training, learning and doing that take us forward faster, smarter AND happier.  The importance of faster, smarter results is obvious, and neuroscience now confirms that in order to optimizing our brain power we need to prime our brain to be positive/happy.
Success is a 3Q Equation that if applied can take us forward in a non linear world, workplace and marketplace. It is an equation focused not only optimizing our strengths, but using changes, challenges, even failures to build, enhance and align three essential strengths that drive ideation, communication, collaboration, leadership and success at the speed of change:

Q1-IQ (intelligence-focus-strategic thought-ability to learn-relearn)
Q2-EQ (emotional mastery-self management-relationship management-risk tolerance/resiliency, communication)
Q3-SQ (values alignment/positive purpose, integrity of thought communication and action)
What are the benefits of developing YOUR 3Q Edge?  Read about the benefits and learn why I have dedicated my life to this work.  No smoke, and mirrors.  I am committed to helping as many faster forward thinking people and organizations build their 3Q Edge.
The success equation starts by changing our language and thoughts in a positive, purposeful way that helps engage all 3Q's.  The more we say or think that change is difficult, the more we create a neural pathway, a mindset that will impede our ability to do exactly what is required to succeed.  Taking simple steps to embrace our ability to adapt, learn, re-learn and grow must become a commitment, because this commitment will help us reset the internal and organizational GPS in ways that open up new thoughts, new ideas, new paths, new potential….new ways to succeed in a non-linear eco-system.
Stay tuned for the next 4 installments of Success At The Speed of Change:
Part 2: Words Make Worlds | Success At The Speed Of Change
Part 3: From No To Go | Success At The Speed Of Change
Part 4: The Purpose Equation | Success At The Speed Of Change
Part 5: The 3Q Leadership Equation | Success At The Speed Of Change
More About Success At The Speed of Change AND Building 3Q Strengths? YOU BETCHA!
3Q Personal Development
• Success At The Speed Of Change:  Essential Strengths

• 10 Practical Ways To Build Essential Success Skills At The Speed Of Change 
• Picking The Golden Apple:  Happiness And Success At The Speed Of Change
• The Fire Of Human Potential:  Developing A Purposeful Life And Career
• Constructive Discontent:  Building A Critical Life And Leadership Skill
• Remove The Wall To Your Greatest Potential
• How Do YOU Spell Success?

• The 18 Word Success Formula


3Q Leadership Development
• Winning The Silent War Destroying People and Organizations From Inside Out
• 3Q-REACH Benefits AND Why I Have Dedicated My Life To This Work
• Women and Leadership-10 Power Steps Forward (A Post for Women & Men)

• Constructive Discontent:  Building A Critical Life And Leadership Skill
• Men and Women Leading Forward: 10 Steps to 3Q Leadership
• The NEW Leader

• Disrupt The Status Quo:  Make The Critical Shift Forward

• The Agile Leadership And Management Toolbox


3Q Organizational Development
• Winning The Silent War Destroying People and Organizations From Inside Out
• The Individual and Organizational Imperative for 3Q Leadership
• Mission Critical:  Championing Our Individual and Organizational Imperative To Win

• Constructive Discontent:  Building A Critical Life And Leadership Skill
• From Now To HOW: Building Social, Digital and Cross-Generational Leadership
•Ten Steps To Building Employee Engagement
• Meaningful Work:  Building A Leadership And Management Must

• The Leadership Compendium

More?  Yes!  Two Videos I Hope You Enjoy!
• Extraordinary Women Interview:  Crashing Through Cement Ceilings!
• My Interview With Resiliency Expert Michael Ballard
Are you ready to go from Now to HOW? Time to get re-inspired?
Click for a list of 2013 Programs, Services, Professional Fees
I welcome the opportunity to discuss how I can be of service to you/your team! 
Call: (416) 671-4726 | Email irene@justcoachit.com  Skype: beckerirene