Three Toxic Team Members to Get OUT of Your Ball Park


One Post and 10 Bonus Links
© Irene Becker | www.justcoachit.com-The 3Q Edge™ | Improved Reach-Resonance-Results
Helping smart people and organizations lead & communicate forward smarter, faster, happier is what I do best   [google-translator]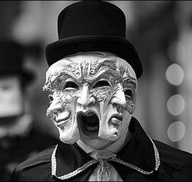 Becoming aware of toxic team members is important; it is the first step to making sure they are removed from the team before the damage they cause insidiously creeps into every crevice and corner eroding communication, confidence and potential from inside out. While the timeless formula for success is creating value for others, and the imperative to develop effective teams and virtual teams is critical; toxic team members can and will erode the potential of your team from inside out.
The first step in dealing effectively with toxic team members is to recognize them.
1.  The EGO Head:  This team member has great difficult listening to others, or seeing the value in the contribution of others.  Brilliant, the Ego head is also A for arrogant, B for boastful, C for almost nauseatingly cocksure; when this team member asks a question it is most often what you think of him.  If he/she can use, manipulate or position you to meet his/her self serving needs know it will happen.  Nothing is for the greater good.  All for one, and that one is him/herself. The Ego Head is a driven my an insatiable need for power and control.
2.  The Faker: This team member managed has a place on the team that is unrelated to his/her abilities and has developed a powerful ability to mask his lack of knowledge and/or skills, by developing relationships or manipulating language and situations that provide cover for his/her deficits. Unscrupulous and conniving, smart and quick on his/feet the faker will contribute nothing to the team, has little integrity and will create fires, stall forward movement and consensus to hide his/her deficits.

3.  The Frenemy:  Charming, articulate, smart and often seemingly wise, the frenemy is a master at manipulating others to suit his/her own purposes.  A chameleon who is incapable of sharing the glory with another, the frenemy is the more subtle and more dangerous cousin of Ego Head because he often initial appears to be your best buddy.  Wrong.  The only buddy he has is his/herself.
What about the "Head of Gloom"? We all know heads of gloom who are on the constant lookout for mistakes, errors, failures.  He/she is a fault finder who can find the hidden conspiracy, problem in anything and everything; which while advantageous in some circumstances, head of gloom is oblivious to opportunities that can be right in front of his/her eyes and  erodes the morale, innovative spirit and confidence others. Caveat, many heads of gloom can learn modify or change their perspective, and improve the way they communicate with other team members.  They want to do their best, they are the consummate perfectionists who have taken their perfectionism to a level that paradoxically erodes potential.

A great team is a living system, a community of human beings doing better together- a community of purpose.  Great teams have aligned goals, objectives and values; they strive to learn and re-learn, fail forward faster and optimize the skills, strengths of all members.  Great teams are a balance of independence and interdependence, individual, complimentary and collective assets that allow them to manage and lead forward when the going gets tough and challenges abound.
If you liked this post, here are a few more you might enjoy!
Ten Steps to Building Employee Engagement
A Great Team is the Sum of Its Parts
Communication:  Five Posts in One
Five Ways to Communicate and Lead Forward
Five Ways to Take Control of Your Potential
Five Ways to Lead Forward by Championing the Challenge
The Agile Management and Leadership Toolkit
The NEW Leader
Seven Ways to Turn Conflict/Communication Problems Around
Great Read Review and Excerpt: The Power of Communication by Helio Fred Garcia
Is it time to R-E-A-C-H?
Redirect-empower-actualize-communicate- harvest YOUR potential to lead forward?
Get Executive Coaching, Training that Sticks?  Succeed in the Face of Career Transition?
Enjoy an insightful and inspiring keynote? Build YOUR 3Q Edge™?
Just Coach It for reach, resonance, results.
Executive Coaching, Consulting, Articles, Keynotes and Workshops with as 3Q Edge™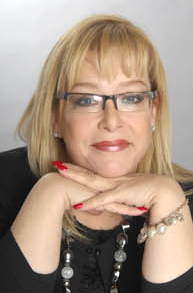 Irene Becker, Chief Success Officer, Just Coach It–The 3Q Edge™ | Reach-Resonance-Results
Toronto and Virtually Everywhere | Face-Face, By Tel, Skype or Video Conferencing
Tel: 1-416-671-4726 Email: irene@justcoachitcom Twitter @justcoachit Skype: beckerirene