Twitter Week in Review w/e December 29, 2012


Some of My Fav Posts This Past Week
© Irene Becker | www.justcoachit.com | 3Q Leadership™ Blog – Reach-Resonance-Results
Helping smart people and organizations communicate and lead forward smarter, faster and happier is what I do best   [google-translator]

Index:
Biz: Career-Workplace-HR
Biz: Creativity & Innovation
Biz: Leadership |  Biz:  Small Biz & Sales
Biz: Social Media Marketing
Biz: Soc Media-Tech & Geekery
Education/Learning
Inspiring Quotes & Posts
International Development
Neuroscience & Psychology
Personal Development & Growth
Science, Tech & Health
Sustainability & CSR  |  Women
☜(˚▽˚)☞ Biz: Career & Workplace/HR
☆☞ HR Taking a Stand between Employees and Management! by  Ian Welsh @ianclive
☆☞ Robot brings remote workers into the office via @mashable
☆☞19 Photos Of BuzzFeed's Offices And 4 Things That Drive BuzzFeed's Culture Of Win via @FastCoCreate
☆☞ Fascinating Portraits That Explain How Workplace Shapes Character   by Leigh Patterson via @flavorwire
☆☞ Back by Popular Demand:  Winning the NEW War by Irene Becker @justcoachit
☜(˚▽˚)☞ Biz: Creativity and Innovation:

☆☞ The ten most popular postings on Idea Champions Blog for 2012:  by @mitchditkoff
☆☞ 26 Ways to Kick Your Creative Block to the Curb!  by Mike Brown @brainzooming
☆☞ Here's why YWI follows inventor stories — technology is "the great equalizer!" say Kenyan youth even 2 yr ago.  @ynginventors
☆☞ Make It Visual  by Tim Brown, CEO @ideo
☆☞ Finding problems is as important as finding solutions  by Jose Baldaia @jabaldaia
☆ BONUS:  When Homo sapiens hit upon the power of art via @guardian
☜(˚▽˚)☞ Biz:  Leadership
☆☞ 33 HBR Blog Posts You Should Read Before 2013  by Katherine Bell via @harvardbiz
☆☞ The Four Stories You Need to Lead Deep Organizational Change by @stevedenning via @Forbes
☆☞ How To Manage Your Former Peers  by Amy Gallo @amyegallo via @harvardbiz
☆☞ How Treating Your Employees Like Turtles Can Smother Innovation  by Chris Derose & Noel Tichy via @forbes
☆☞ Making The Critical Shift Forward | Agile Management & Leadership at the Speed of Change  by Irene Becker @justcoachit
☜(˚▽˚)☞ Biz:  Small Business & Sales
☆☞ 2013: Small Businesses's  Year To Thrive  by @loisgeller via @Forbes
☆☞ Working hard is not enough by Taffy Williams @twilli2861
☆☞ Reprise:  Business Plan Basics & Five Business Links by  Irene Becker @justcoachit
☆☞ 5 tips for using LinkedIn to promote your business via @sathishisaac rt @mqtodd
☆☞ Know Your Business Inside and Out: An Entrepreneur's Tale by Daniel Newman @danielnewmanUV
☜(˚▽˚)☞ Biz: Social Media Marketing:
☆☞ 'Gangnam Style' And Other Best Memes Of 2012 Say Something About Us: @NPR RT @stratosathens
☆☞ The very first use of emoticons – March 30, 1881  via Maria Popova @brainpicker
☆☞7 Must Have SocialMedia Business Tools for Influence, Authority and Time Management   via @jeffbullas
☆☞ Six Rules of Blogging via @dukeo
☆☞ The Best Infographics of 2012 According to Fast Company via @fastcodesign
☜(˚▽˚)☞ Biz: Social Media Tech & Geekery:
☆☞ How to download your entire Twitter history  via @WSJ RT @ValaAfshar @calestous
☆☞ World Summit Award 2012 winners for Mobile Content via @WSAoffice MT @volkwyr
☆☞ Wired, Tired, Expired for 2012: From Stellar to Suck RT @ruhanirabin
☆☞ The Next 3 Years . . . The Three Most Disruptive Technology Trends | |Pivot Conference 2012  RT @MelissaGalt @drericwood
☆☞ Top 10 Useless but Funny USB Gadgets  via @shaanhaider  RT @AngelaMaiers @drericwood
☜(˚▽˚)☞ Education/Learning:
☆☞ A Parent's Guide to 21st Century Learning  Free E-Book by@edutopia
☆☞ The Best 21 Educational Wikis of 2012 via @medkh9 RT @nmhs_principal
☆☞ Math formula gives new glimpse into magical mind of Ramanujan via @physorg_com  RT@engnunes
☆☞ A Simple Guide To 4 Complex Learning Theories –  and  http:// goo.gl/gho7A via @ Edudemic
☆☞ #Infographic: Ten Most Read Books In The World according to @galleycat  (click on pic for post)
☆ Bonus:  The Top Edudemic Tweets Of 2012  via @edudemic

☜(˚▽˚)☞ Inspiring Quotes/Wisdom and Posts:
☆☞ It is of no consequence to a spade if a spoon calls it just a big spoon.  Calestous Juma
☆☞ A Brief History of Musical Firsts in Space  by Rebecca Rosen @beccarosen via @theatlantic
☆☞ With realization of one's own potential and self-confidence in one's ability, one can build a better world.  Dalai Lama rt @ knolinfos
☆☞ The beginning is the half of every action. Peter Tarkonnen @ptarkonnen
☆☞ Perseverance Reigns When Incurable Disease Strikes – Extraordinary story of Jason Becker via @NYTimes  rt @drescotet
☜(˚▽˚)☞ International Development
☆☞Hope in the Face of Horror  by @MiaFarrow  via @independent RT@unicef
☆☞ The Fastest Billion: The Story Behind Africa's Economic Revolution by Charles Robertson rt @calestous
☆☞ Amazing #BBC Hard Talk interviewTeodoro Obiang of Equatorial Guinea bit.ly/VbRgD1 RT @calestous
☆☞ Estimated 30 Million Enslaved People Around The World  http://huff.lvWB4Kqj via @huffpostlive rt@socinnovators
☆☞ 2012 was a historic year for @UNPeacekeeping. http://bit.ly/ZZrZ4k rt @unicef @rotary
☆Bonus: The New Harvest-Agricultural Innovation in Africa  http://bit.ly/UeRQP8 by  Professor Calestous Juma @calestous @harvard
☜(˚▽˚)☞ Neuroscience & Psychology:

☆☞ Linguistics as a Window to Understanding the Brain by Steven Pinker @sapinker:  RT @drescotet
☆☞ The Moral Animal via @nytimes rt @sammcnerney
☆☞ Dopamine Not About Pleasure (Anymore) via @creativitypost
☆☞ From the archives: Ted video HD TED: Carl Schoonover: How to look inside the brain (2012) http://bit.ly/JMdkjC  @tedfeed
☆☞ Kindness May Be Key to Happiness for Kids via @dopaminergic13
☜(˚▽˚)☞ Personal Development & Growth:
☆☞ Expect The Best  By @LollyDaskal
☆☞ 22 Quick Ways To Uplift Human Spirit via @modernlifeblogs @amitv_tweets
☆☞ Add some "spark" in 2013   by @lindasamuels
☆☞ Forty Things To Say Before You Die by Jessica Hagy via @Forbes
☆☞ Re-invent You by @MartinaMcGowan
☜(˚▽˚)☞ Science, Tech & Health:

☆☞ The Top Ten Most Popular Science Videos by @foratv Congrats @theupexperience # 6!
☆☞ How fast does Santa fly? Your festive physics questions answered here MT @sciencemuseum RT @PBS @novapbs
☆☞ The Structure of Scientific Revolutions at Fifty – via The New Atlantis –  RT @drescotet
☆☞ How Animals See the World #Infographic RT @engnunes
☆☞ Wild Dolphins Give Humans Gifts   via @discovery mt @jamesallworth
☆BONUS: Nanofibers grow back brain cells of strokevictims a new blog post by brilliant 14 year old blogger @eric_juma… follow him/his blog!

☜(˚▽˚)☞ Sustainability & CSR
☆☞ Defending Spaceship Earth  by @ppbjerregaard via @huffpostgreen RT @frankcunhaIII
☆☞ Naughty or nice list as far as your carbon footprint goes? @CarnegieMellon has tips  MT @futuritynews
☆☞ Sustainability is the new Sexy, Think Green and you'll see.  via @sustearth
☆☞ 13 Ways To Cultivate a Better Food System in 2013 | http://ow.ly/gqqJX  via @sustbrands
☆☞ Yes, institutions are critical to sustainability!   by@GeorgeSerafeim and @iioannoulbs /@harvard and @londonbschool
☆☞ Societal Trends for Sustainability & the Corporate Sector (Video)   @rgeccles and @GeorgeSerafeim  @harvard
☜(˚▽˚)☞ Women:

☆☞ 2012 Women in Business and the Gender Gap Research and Statistics:  via @womenonbusiness
☆☞ How do you close the gender gap in developing countries? Via @TheAtlantic   rt @valaafshar
☆☞ More Female Board Directors= Improved Sustainability Performance via @BerkeleyHaas http://shar.es/6thWq rt @womencorpdris
☆☞ 2012's best and worst moments in women's health http://huff.to/X1qrGq  via @huffpostwomen
☆☞ Rape is global. Sexualized violence-tools of genocide & conflict. Must be understood to be stopped http://bit.ly/UeYBk6  mt @womenundrseige
Is it time to REACH?
Redirect-empower-actualize-communicate and harvest YOUR potential to lead forward?
Get Executive Coaching, Training that Sticks? Enjoy an insightful and inspiring keynote?
Just Coach It for reach, resonance, results. Executive Coaching, Consulting, Keynotes and Workshops with as 3Q Edge™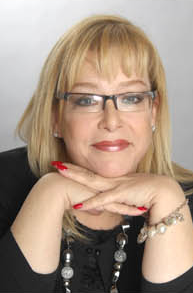 Irene Becker, Chief Success Officer, Just Coach It–The 3Q Edge™| Reach-Resonance-Results
Toronto and Virtually Everywhere | Face-Face, By Tel, Skype or Video Conferencing
www.justcoachit.com Tel: 1-416-671-4726 Email: irene@justcoachitcom Twitter @justcoachit Skype: beckerirene