Twitter Week in Review w/e Dec 8, 2012


Some of My Fav Posts This Past Week
© Irene Becker | www.justcoachit.com | 3Q Leadership™ Blog – Reach-Resonance-Results
Helping smart people and organizations communicate and lead forward smarter, faster and happier is what I do best    [google-translator]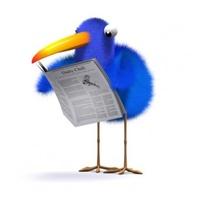 Index:  Topics
Biz: ►Career Development & HR | Biz: ►Economy & Ethics
Biz: ►Leadership |  Biz: ►Teambuilding & Performance Mgmt
Biz- ►Small Biz & Sales | Biz-►Social Media
► Creativity, Innovation & Design | ►Education
► Inspiring Posts & Quotes  ► International Development
► Neuroscience & Psychology | ►Personal Development
►Social Good | ►Sustainability & CSR
►Science, Tech & Health | ►Women
☜(˚▽˚)☞ Biz: Career Development & HR
☆☞ Deloitte Global HR Survey Reveals Global Talent Mobility Trends  @deloitte
☆☞ Mckinsey  Education to Employment Report  @McKinseySociety 
☆☞ Dear Employee/r Be Social or Be Irrelevant  by @valaafshar via @huffingtonpost
☆☞ Your Next Boss Could Be a Computer  by Douglas Heaven via @newscientist  RT‏@Calestous
☆☞ Employers Vote On The Top MBA Schools  by @social hire RT @tonyrestell @meghanmbiro
☜(˚▽˚)☞ Biz:  Economy and Ethics
☆☞ How Corruption is Strangling U.S.  by @jamesallworth via @harvardbiz RT @calestous
☆☞ Managing Risk in a Volatile Economy via @riskmgmt rt @midpannonian
☆☞ Gomory/Sylla's discussion of the American corporation in historical context by Seib & Wessel via @WSJ rt @psgcom
☆☞ Accountability is Not About Justice by @SusanMazza
☆☞ Top 100 Global Innovative Companies 2012 via @thompsonreuters
☆☞ What Country is the Most Corrupt?   via @guardian


☜(˚▽˚)☞ Biz:  Management
☆☞ Excellent: Five Steps to CIO Relevancy by M. Krigsman, L. Segal via @WSJ MT @valaafshar @jesselynstoner
☆☞Staff Meetings in Less than 10 Minutes by @mitchditkoff mt @pull_innovation
☆☞ Dear Employee/r Be #Social or Be Irrelevant by @valaafshar via @huffingtonpost
☆☞ Make Results Matter More than Face Time – by Ellen Galinsky via @HarvardBiz
☆☞The Problem You Created is Now a Solution You Can Buy  by Grant McCracken @grant27 via @harvardbiz
☜(˚▽˚)☞ Biz:  Leadership
☆☞ Goodness to Greatness Leadership-7 Steps from Me to We (w/new links) by Irene Becker @justcoachit
☆☞ The Essence of Leadership – Interview with Mike Howard, Chief Security Officer at  @Microsoft 
☆☞ @Doug Conant on Leadership and Organizational Success  Leadership Podcast by @TanveerNaseer
☆☞ How US leadership can bridge the fiscal cliff   @cnn interview with   @davidrock101
☆☞ Six Signs Your Are NOT Fit to Lead by  Brian Evje via @Inc
BONUS: ☆☞ Most watched T50 video: @ClayChristensen acceptance speech  RT @thinkers50
☜(˚▽˚)☞ Biz: Teambuilding & Performance Management
☆☞ 7 Traits Of Extraordinary Bosses  by G. James via @forbes RT @ceodotcom
☆☞ 5 Steps To Work Life Sanity in Today's Social World by @MeghanMBiro via @Forbes
☆☞ White Guys Don't Rule  by @sahewlett for CTI Blog @talentinnovate
☆☞ The Employee Motivation Checklist  by Dave Lavinsky via @fastcoexist
☆☞ Three Toxic Team Members to Get OUT of Your Ball Park  by Irene Becker @justcoachit
☜(˚▽˚)☞ Biz: Small Business & Sales
☆☞ #INFOGRAPHIC: How To Convert More Customers http://bit.ly/RRvCXF by Francisco Rosales @socialmouths 
☆☞ The Problem You Created is Now a Solution You Can Buy by Grant McCracken @grant27 via @harvardbiz
☆☞ The 7 People Every Business Needs In Its Network by Rick Spence, Profit Magazine
☆☞ 64 Google+ Marketing and Branding Tips – #Infographic  by @jeffbullas
☆☞ Whenever you see a successful business, someone once made a courageous decision ~ Peter Drucker rt @hrquotes
☜(˚▽˚)☞ Biz:-Social Media Marketing
☆☞ #Infographic 5 Trends Guaranteed to Disrupt Your 2013 Marketing Plans (click on pic for post) via @heidicohen
☆☞ @Nielsen Social Media Report 2012 RT @paulslakey
☆☞ 14 Tips To Source and Create Great Content For Social Media by @jeffbullas
☆☞ Striking a Content Chord by Barry Feldman  @feldmancreative via @jaybaer (click on pic for post)
☆☞ The 8 Most Popular Things You're Sharing On Twitter @SOCSwebsites
☜(˚▽˚)☞ Creativity, Innovation and Design
☆☞ New from McKinsey:  Battle Test Your Innovation Strategy @mckquarterly 
☆☞ Buffer Beams of light through glass by Berenice Abbott, 1960 – breathtaking beauty at the intersection of art and science via @explorer
☆☞ Judging a pitch session @innovationlab with @ideo  rt @kylewestaway
☆☞ New lighting technology won't flicker, shatter or burn out @physorg_com RT @calestous
☆☞  Art History Survey 1300 to Contemporary  via @dandidier RT @udemy @frankverheijden®
☜(˚▽˚)☞ Education & Learning
☆☞ Learning by design: it's not what you know, but how you think via @good
☆☞ Systems Thinking: An Essential Skill for Living in the 21st Century via @Zite
☆☞ Noam Chomsky on the purpose of education via Maria Popova @brainpicker
☆☞ rt @corybooker Student says " I am very discouraged. What should I do?" Master says, "encourage others." Zen Proverb

☆☞ What Schools Will Look Like In The Year 2020  by Katie Lepi @edudemic
☜(˚▽˚)☞ Inspiring Posts & Quotes
☆☞ 10 Shakespeare Quotes that can Make You a Better Leader  by @erikaandersen via @forbes
☆☞  "Nothing is more dangerous than having just one idea." -Emile Auguste Chartier RT @ptarkkonen
☆☞ 5 Musical Inspirations to turn Life into a Symphony by Aline Hanle @catalyst303  via @ModernLifeBlogs rt @AmitV_Tweets
☆☞ A seeming ignorance is often a most necessary part of worldly knowledge. Ruhani Rabin  RT @ruhanirabin
‏☆☞ If you come to a fork in the road, take it. — Yogi Berra RT‏@Calestous
☜(˚▽˚)☞ International Development
☆☞ Africa's largest solar power plant to be built in Ghana  by Adam Vaughan via @guardian RT @calestous @rakidi:
☆☞ The Economist: Best place to be born (and bored) is in Switzerland, not Nigeria
☆☞ Biotechnology and Africa's Strategic Interests  by Calestous Juma @calestous  @harvard @kennedy_school
☆☞  China to Flatten 700 Mountains for New Metropolis in the Desert  by Jonathan Kaiman Via @guardian mt @bruce_katz
☆☞ Brazil Steps Up Investments in Overlooked Tech Start-Ups  by Vinod Sreeharsha via @nytimes
☜(˚▽˚)☞ Misc
☆☞ Stunning time-lapse of swarming lights brings public transit to life  RT @newshour
☆☞ Learn How to Podcast:  via @chrisbrogan w/ gr8 podcast advice from Chris Ravenscraft @gspn
☆☞  @Reuters Pictures of the Year: extraordinary images taken by our global network of photographers – http://youtu.be/VKKEisn
☆☞ 3 New Zealand Dogs Learn to Drive Mini Coopers RT @lucas_wyrsch
☆☞ 2012: The year in photos  via @in_focus

☜(˚▽˚)☞ Neuroscience & Psychology
☆☞ Do YOU Want to Optimize Your Mind and Brain? READ Superbrain by @DeepakChopra and Rudolph Tanzi @rudytanzi
☆☞ New Imaging Techniques to Unlock Brain Disorders  By Veronica Pamoukaghlian via @brainblogger
☆☞ Examining psychology through media by Bernard Luskin via @psychtoday MT
☆☞ Thomas Bayes And Bayes's Theorem: How to deal with new info  by adjusting our expectations  by Shane Parrish via@thebrowser
☆☞ Why Oliver Sacks is One of the Great Modern Adventurers  by Ron Rosenbaum, Smithsonian Mag  rt @neuralgroover @oliversacks
☜(˚▽˚)☞ Personal Development
☆☞Musings and Affirmations: I am a life-long learner  by @martinamcgowan
☆☞ You are more than what happened to you. Don't blame yourself! by Jodi Lobozzo Aman @jodiaman
☆☞ The 50 Best Quotes on Self-Love  by Dr. Melanie Greenberg @drmelanieg via @psychtoday
☆☞ Study:  Romance Trumps Friends With Benefits http://theatln.tc/XhQbxO
by Lindsay Abrams @readingirl via @theatlantic
☜(˚▽˚)☞ Social Good
☆☞ Career Advice That CAN Change The World  by Lillie Marshall @worldlilie for @gatesfoundation
☆☞ Cause Marketing Lessons Using Psychology
☆☞ How Facebook and Twitter have changed disaster relief  by Jesse Hempel via @cnn RT @twittergood
☆☞ CGI member @WakaWakaLight has a new campaign to bring solar light to Haiti on 12-12-12:rt @chelseaclinton
☆☞ Where to donate this year? Here's my annual giving guide highlightingsome fantastic aid groups by @nickkristof
☜(˚▽˚)☞ Sustainability and #CSR
☆☞ Social Enterprise & CSR List of Interesting Links from @guardian
☆☞ Calculating the cost of disaster vs. the price of resilience via  @GreenBiz rt @adhumlen
☆☞@Unilever, @UPS, @Nike lead efforts to address climate change by Christina A. Wong via @greenbiz
☆☞ Govt approves setting of Indira Gandhi Centre for Sustainable Development Times of India by Manash Pratim Gohain via @toi  RT @sustainability
☆☞ @Accenture Grants for Aid and Relief, Japan US $1.15M to Equip Persons w/ Disabilities w/ Employment Skills  via @3BLMedia
☜(˚▽˚)☞  Science, Tech and Health
☆☞ Scientists describe the genetic signature of a vital set of neurons via @sciencedaily
☆☞ Study sheds light on how pancreatic cancer begins:  @sciencedaily
☆☞ Another muscular dystrophy mystery solved; closer to therapy for patients via @sciencedaily RT @DrMicrobiology @calestous
☆☞ John Sculley's Healthy Vision of the Future- It's bigger than Apple!  by @johnnosta via @forbes
☆☞ Africa Screening for Cervical Cancer With a Smartphone by Ashleigh Gail, Kingston-This-Week MT @peterasinger
☆☞ Natural cure: Scientists create stem cell contact lens via RT_Com MT @calestous
☜(˚▽˚)☞ Women
☆☞ Help spread the word about the #16Days of Action to eliminate gender-based violence! On our blog: RT @girlup
☆☞ Amazing opprtnty! RT @SevenHedda: Girsl 18-20 w ideas to empower girls – apply to represent your country at next year!
☆☞ Hillary Clinton: Finally the Cool Kid  by @drpeggydrexler via @huffingtonpost
☆☞ More Female Board Directors Add Up to Improved Sustainability Performance via @BerkeleyHaas
☆☞ A Merry Band of Rights Pranksters| Chinese Public Protests for Women's Rights   by Didi Kirsten Tatlow via @nytimes 
Is it time to REACH?
Redirect-Empower-Actualize-Communicate-Harvest Potential
Get Executive Coaching, Training that Sticks? Enjoy an insightful and inspiring keynote?
Discover Executive Coaching, Consulting, Keynotes and Workshops  With a 3Q Edge™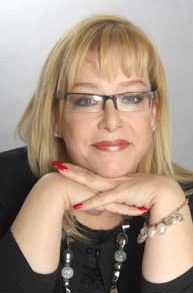 Irene Becker, Chief Success Officer, Just Coach It–The 3Q Edge™ | Reach-Resonance-Results
Face-Face, By Tel, Skype or Video Conferencing www.justcoachit.com Tel: 1-416-671-4726 Email: irene@justcoachitcom Twitter @justcoachit Skype: beckerirene