Twitter Week in Review-W/E Jan 19, 2012
Some of My Fav Posts This Past Week
© Irene Becker | www.justcoachit.com | 3Q Leadership™ Blog – Reach-Resonance-Results
Helping smart people and organizations communicate and lead forward smarter, faster and happier is what I do best    [google-translator]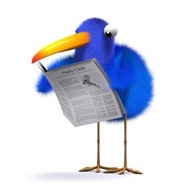 Index:
Biz: Career-Talent Dev-Workplace-HR
Biz: Creativity & Innovation
Biz: Leadership
Biz: Social Media Marketing & Tech
Education/Learning
Inspiring Quotes & Posts
International Development
Neuroscience & Psychology
Personal Development & Growth
Science, Tech & Health
Sustainability & CSR | Women
☜(˚▽˚)☞ Biz: Career & Workplace/HR
☆☞ To Change A Company You Need Intrapreneurs  (and exec coaches & trainers who can mentor/teach intrapreneurship!) by Jennifer Silberman via @fastcoexist
☆☞  Global Education to Employment webcast on "designing a system that works" ow.ly/gMXgi via @mckinseysociety
☆☞  How to Leave Your Company to Advance Your Career  by @johnrbeeson via @harvardbiz
☆☞ 6 Self-Serving BehavioursThat Will Torpedo Your Team by @jesselynstoner (click on pic)
☆☞ The 8 Enablers of JOY  By Louise Altman @intentionalcomm
Bonus ☆ HR, Leadership, Technology +  Talent Management Predictions for 2013-Yr of Global Imbalances via @forbes
☜(˚▽˚)☞ Biz: Creativity and Innovation

☆☞ How to Balance Innovation and the Comfort of the Familiar  @FRANKCUNHAIII
☆☞ Lessons in creativity and problem-solving from Sherlock Holmes via Maria Popova @brainpicker
☆☞Artist Craig Costello on moving beyond creativity blocks Think Jar Collective  RT @davidholzmer
☆☞ Pixel art of faces made from rubik's cubes (you will get it when you see it and say 'wow')  RT @berkun
☆☞Brilliant Designers Live By These 3 Rules via @Inc
☜(˚▽˚)☞ Biz: Leadership
☆☞  "Conscious Capitalism" Is Not an Oxymoron – @HarvardBiz
☆☞Interesting read by @thegladlab: One Leadership Skill That Will Set You Apart via @Inc RT @dougconant
☆☞ How Leaders Kill Meaning at Wk @mckquarterly rt @drparkave  AND Post about Meaningful Wk
☆ 7 Traits of Inspirational People, And What Leaders Can Learn  via @leadchangegroup
Bonus ☆ My Posts on Leadership and Talent Development  by @wallybock
 ☜(˚▽˚)☞ Biz: Small Business, Startups & Sales
☆☞  How to Use Photoshop (for the design impared)  by Desmond Wong via @hubspot
☆☞  Where are businesses putting their Marketing Dollars?  via @rieva
☆☞ 3 Dangerous (But Common) Hurdles Sales and Marketing via @hubspot RT @branding_guy
☆☞  Average Two Year Revenue Growth 1131%- List of top 50 Canadian Growth Companies Profit Magazine
☆☞ Steve Case sees Los Angeles as entrepreneurial hotspot in a 'rise of the rest' RT@ Capra_Girl @shashib
☜(˚▽˚)☞ Biz: Social Media Marketing:
☆☞ What Happened In 1 Minute On Social Netwks in 2012 @Socialeyezer @cobradave via @bitrebels (click on pic for post)
☆☞  Infographic: The Hidden Value of Long Tail Keywords @johnaguiar  (click on pic)
☆☞ 4 Customer Service Lessons from the Biggest Brands on Twitter by @crmadvice via @jaybaer
☆☞ 5 SEO Mistakes That Even Experts Miss  via @quicksprout rt @johnaguiar
☆☞ How to Cultivate a Content Culture at Your Company by Desmond Wong via @hubspot
☜(˚▽˚)☞ Education/Learning:
☆☞ "An Incredible Soul": Larry Lessig Remembers Aaron Swartz After Cyberactivist's Suicide @democracynow RT @pamelascully
☆☞ 10 Literary Board Games for Book Nerdsvia @flavorwire (click on pic for post)
☆☞ 50 Of The Best Resources For iPads In Education @degreetrend
☆☞ So lovely: Illustrated six-word memoirs by students from grade school to grad school  via @brainpicker
☆☞ Psychological Ecology – Education & Environment via @psychtoday RT @drescotet

☜(˚▽˚)☞ Inspiring Quotes/Wisdom and Posts:
☆☞ What is love? A collections of beautiful definitions from 200 years of literary history via Maria Popova @brainpickings
☆☞  If you think you're too small to make a difference, you haven't spent a night with a mosquito.  African Proverb RT@calestous
☆☞  Be curious. If you're not learning, you're not growing. If you're not growing, you're not living. Jesse Lyn Stoner  @jesselynstoner
☆☞ Dr. Martin Luther King's Social Media Dream via @heidicohen
☆☞ Weakness of attitude becomes weakness of character. -Albert Einstein RT @ptarkkonen
☜(˚▽˚)☞ International Development & Social Good
☆☞ Bill Gates interview: I have no use for money. This is God's work by Neil Tweetie via @Telegraph http://soc.li/21FOCrH rt @PeterASinger
☆☞ Latest trend in the fight against poverty and inequity: Good news!  by @viewfromthecave. via @tompaulson
☆☞ Snack Maker @twodegreesfood Biz Model Aids Hunger Relief via @voa_news
☆☞ Europe sleepwalking into "Chindiafrica" century? The F24 interview  RT @armengeorgian 
☆☞ India celebrates 2 years w/o polio. Now India is sharing lessons  (via @nytindia) RT @gateshealth
Bonus ☆ Can we end extreme poverty by 2030? Jasmine Whitbread, CEO Save the Children
☜(˚▽˚)☞ Neuroscience & Psychology:

☆☞ How Neuroscience is Creating "a Brain New World"  by @maniebosman

☆☞ One form of neuron turned into another in brain  RT @drescotet
☆☞  Fascinating study showing early memory-habit seeds of synesthesia by @neurocritic http://bit.ly/X7Rier  MT@danielbor
☆☞  Four Great Ways To Get Great Ideas by Susan Perry via @psychtoday 
☆☞ The dark side of behaviour at work  by @jonsutton via @occdigest RT @psychmag
☜(˚▽˚)☞ Personal Development & Growth:
☆☞ 10 Things Extraordinary People Say Every Day  @Inc rt @capster9
☆☞  Goal Setting: Part 2 of Your New Year Personal/Professional Success Plan by @phylissmuffson
☆☞ Ten Inspiring Coming Out Speeches  via @flavorwire
☆☞ The Secret to Defeating Manipulators by Dan Rockwell @leadershipfreak
☆☞ The secret to feeling like you have more time  Great 3 min video by Melanie Rudd @Beatlesfan135 MT @danielpink
☜(˚▽˚)☞ Science, Tech & Health: 
☆☞  Audi cars now park themselves-first automaker with an "autonomous" vehicle license in Nevada.
☆☞   Indian designer creates smartphone for the blind
☆☞ How tadpoles re-grow their tails: New Findings & Implications for Human Healing:
☆☞ Test your lung health by breathing at your cell phone   RT @smartplanet @calestous
☆☞  2010 13,186 people died in terrorist attacks worldwide-31,672 people in USA died fr gun-related incidents

☜(˚▽˚)☞ Sustainability & CSR
☆☞.@NASA_EO shares image comparison of Beijing air quality…visible from space  rt @thecic
☆☞ Combining entertainment & education to help create a healthier, greener world for our children. RT @thegood100
☆☞ 3 reasons businesses should target consumer food waste  RT @greenbiz
☆☞ HP's innovative Executive Briefing Center integrates commitment to sustainability and progress RT @3BLMedia
☆☞ HultPrize Case 2013 Released – Social Enterprise Challenge Food Security in Urban Slums by 2018 RT @campbellsoupcsr
☆ Bonus Download @msftcitizenship new mobile app HelpBridge, which helps you get & give help during a natural disaster RT @companies4good
☜(˚▽˚)☞ Women:
☆☞ A moving account of what it is like to be raped and have no one believe you.   RT @pamelascully
☆☞ The Single Best Women's Salary Strategy for 2013 via @Forbes
☆☞ 12 Quotes & Images I Love   via @shequotes
☆☞ About Lauren Wolfe, director of the Women Under Siege site. Fabulous. @Wolfe321 via @pamelascully
☆☞ WomenForgingPeace – Day One: "I will meet you there." Powerful blog post by staffer Rachel Vincent  RT @nobelwomen
Is it time to REACH?
Redirect-empower-actualize-communicate and harvest YOUR potential to lead forward?
Get Executive Coaching, Training that Sticks? Enjoy an insightful and inspiring keynote?
Just Coach It for reach, resonance, results.
Executive Coaching, Consulting, Keynotes and Workshops with as 3Q Edge™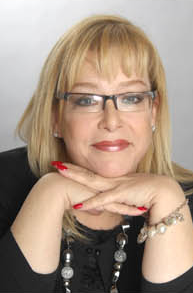 Irene Becker, Chief Success Officer, Just Coach It–The 3Q Edge™
Reach-Resonance-Results
Toronto and Virtually Everywhere | Face-Face, By Tel, Skype or Video Conferencing
www.justcoachit.com Tel: 1-416-671-4726 Email: irene@justcoachitcom Twitter @justcoachit Skype: beckerirene