Two Minute Tune Up for Overachievers & Underachievers
©Irene Becker, www.justcoachit.com
[google-translator]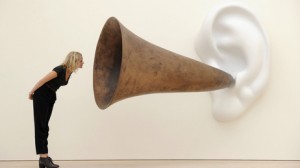 Are you an over-achiever or under-achiever?  Perhaps you are stuck in a place of frustration, overwhelm or brownout?  Remember the ability to find love, to develop a new appreciation of self that helps you love yourself more is the fire of ME to WE, the positive energy that can take you, that can take us to the apex of our potential.
And, while there is an innate human tendency to minimize our true power (underachieve), relentlessly try to do more, control more and acquire more (overachieve) or stay in a place of stasis (get frustrated and stressed and not actualize our potential)… Underachievement and over achievement are masks the that we wear to cover up a feeling that we are not loved enough, a feeling that we are powerless to achieve what we truly need.

Love is truth, universal  values are the motor, and human passion, purpose and potential provide the energy we need; the fire that can take us from ME to WE, from goodness to greatness. The caveat is that it is possible to learn to love our self, cherish our self from inside out.  It is a possibility, it is an objective that can change your life, and many lives. Yes, true freedom is found in learning to love our self  from inside out; one positive, purposeful step at a time.
©Irene Becker, www.justcoachit.com